In 2009, a Bugatti Veyron was crashed into a Texas lagoon at the hands of Andy House, who at one point said that a low flying pelican had distracted him and sent him off course. What he didn't know was that the whole thing was caught on film, and the pelican is suspiciously absent.
His insurance company decided that he just wanted a $2 million check and sued for fraud, but now the trial has been mysteriously postponed. Here's everything we know about the case until today.
It all started with one picture and a report that a Veyron had crashed into a Texas lagoon. The reason? The driver was distracted by a low flying pelican and sort of ran off the road into a lagoon.
But then the driver's account of how the crash occurred was seemingly discredited when video of the entire incident surfaced online. The tune changed, and the owner, Andy House, told us his take on the story:
I had dropped my phone, people dont know what happened, the arnold story was made up to by the wrecker driver. What it appeared to been was a reflection.
G/O Media may get a commission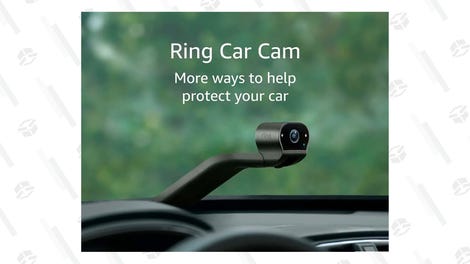 It became the most expensive case of distracted driving ever.
That's also when the first red flag started to rise. House also owns a company called Performance Auto Sales, which he says is one of the biggest exotic car salvage yards in the world. It's so big that he even owned the Ferrari Enzo that Eddie Griffin crashed during an event for the film Redline.
After the crash, things seemed to die down. House bought another Veyron to put in his garage and the old one popped up at a salvage auction looking like it had gone ten rounds with Manny Paquiao.
But in November 2011, the story took an interesting turn. Philadelphia Insurance, the fine folks that had put a policy on the Veyron, sued Mr. House for insurance fraud, claiming that he had crashed the car intentionally to collect on the $2.2 million policy that was in place on the car that normally doesn't trade for more than $1.5 million. House had also been loaned $1 million interest free in order to purchase the car.
Philadelphia's lawsuit alleges that House not only crashed the car on purpose, but had also tried to bribe someone to steal the car and burn it to the ground in order to collect on the policy. Philadelphia had also insured the car for "display purposes," which doesn't actually seem to cover a car that was being driven around and especially into lakes.
After the accident, House also sent us an image of his garage, and it shows his new Veyron, a Lamborghini Gallardo Superleggera, a Lamborghini Murcielago LP640, and a Porsche 911 GT3 RS. Added together, these cars are worth roughly, yep, you guessed it, $2.2 million. There is no way for us to know if these cars belong to House or are part of the salvage business that he runs.
The fraud trial was supposed to begin yesterday, but has been postponed for unknown reasons. House and Philadelphia Insurance are yet to provide comments as to why the trial has been postponed, and when contacted, the Galveston Court Clerks were unable to tell us why the trial has been delayed.