1st Gear: Toyota Invests Big In Mexico Even After Trumpian Threats
President-elect Trump has voiced his disdain for auto manufacturers who build cars in Mexico instead of the United States, even threatening to impose a 35 percent tariff on cars built in Mexico and sold in the states.
Toyota doesn't seem to care, as it has just broke ground in its 15th manufacturing plant in North America, called Toyota Motor Manufacturing de Guanajuato, or TMMGT. The company said in a press release:
TMMGT will produce the Corolla, the top selling car in the world, beginning in 2019, and employ approximately 2,000 team members from the Bajio region. With an annual vehicle capacity of 200,000 units per year and a one-billion-dollar investment, TMMGT will serve as the model of manufacturing for Toyota thanks in part to its design built on the anticipated Toyota New Global Architecture (TNGA). TNGA will serve as a catalyst for building more models on common platforms, making intelligent use of common parts, and fully leveraging Toyota's supply chain.

It went on:
Toyota's investment in Guanajuato represents a long-term sign of our commitment to Mexico, its people and the Bajio region," said Takeshi Uchiyamada, TMC board chairman. "TMMGT will play a key role in how we make products in the future, while setting a standard for manufacturing excellence in the industry."
G/O Media may get a commission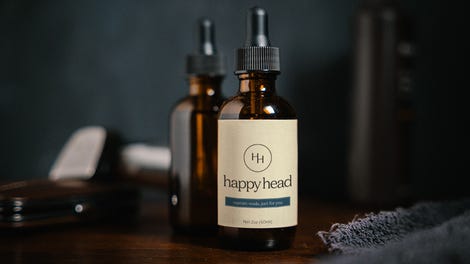 Right now, two Corolla plants serve the North American market, the Toyota Motor Manufacturing Mississippi, and one in Ontario. But Reuters says this new plant will take over from that Canadian facility, and that Toyota plans to crank up production, saying TMMGT hopes to " [increase Toyota's] overall North American production capacity by about [200,000 vehicles]."
2nd Gear: The Dodge Caravan's Glorious Reign Could End In 2019

The Dodge Grand Caravan has been rolling out of Windsor Assembly plant since the mid 1980s, when the model helped birth the new minivan segment under Lee Iacocca's leadership.
With the launch of the 2017 Pacifica, a name previously used to designate a big, awkward crossover, Fiat Chrysler is phasing out the legendary Caravan, but not right away. Auto News Canada says the cheap people mover could still have a few years in it, based on information from Tier 1 supplier Magna:
An information package distributed to Unifor members at a supplier in Windsor, Ont., during a ratification vote Nov. 7 appears to firm up the end date of the Dodge Grand Caravan.

A letter of understanding sent from Magna International to Unifor says its Integram Seating plant will cease delivery of the Caravan seating to FCA's Windsor assembly plant in July 2019, likely marking the end of the minivan's run.
The Caravan starts about $3,600 cheaper than the new Pacifica, which at $28,595, is not the cheap minivan we all remember from the '90s. And even though the cheaper Caravan is still selling well, Joe McCabe of Auto Forecast Solutions thinks Fiat Chrysler might phase it out to reap the bigger profit margins of the Pacifica, telling the news site:
At the end of the day they're going to move the needle up in terms of profitability and price point on those vehicles...I think they're trying to push technology and technology is a very profitable accessory, now an integral part of the vehicle. You're talking about thousands of dollars where the profit margin is massive...They're going to try and push those buyers up to Pacificas and make a more profitable car for Chrysler...
We'll see how long the world's first minivan sticks around.
3rd Gear: Jaguar Is Killing It Right Now
Jaguar has always been a niche brand, rarely selling more than about 1,500 cars each month to its narrow U.S. customer base. But last year, with the launch of the more mainstream, entry-level XE and the cash-cow F-Pace crossover, Jaguar was hoping to change that. And it looks like that plan worked.
Automotive News says Tata has reaped the benefits of its thriving Jaguar brand, saying:
Tata Motors swung to a quarterly profit on the back of surging sales at its Jaguar brand...Net income was 8.28 billion rupees ($123 million) in the three months through September, compared with a loss of 17.6 billion rupees a year earlier, Tata said in a statement on Monday.

The Jaguar Land Rover unit posted a profit of 244 million pounds ($305 million)...Jaguar's sales surged 84 percent in the quarter on demand for the brand's XE sedan and F-Pace SUV.
In a recent press release from Tata, the company said that in October, Jaguar sold 3,219 cars, a 226 percent increase over the 998 vehicles it sold last October. This October, the XE alone almost outsold the entire October, 2015 lineup, with 941 sales. But even that doesn't compare to the F-Pace crossover, which dominated with 1,240 sales last month.
It's no surprise that Jaguar's decision to go a little more down-market with the XE, and to release a crossover paid off. Whether the brand can continue the momentum to become more competitive with the Germans remains to be seen, but this week's electric I-Pace crossover debut sure looks like a step in the right direction.
4th Gear: California Isn't Budging On Emissions Requirements
Earlier this month, one of president-elect Trump's senior policy advisors said the new president plans to review the fuel economy and emissions requirements that have forced automakers to build cars with low profit margins that the American people don't necessarily want to buy.
More recently, Trump appointed Myron Ebell, a climate change skeptic, to head his EPA transition team. Ever since, U.S. automakers' share prices have soared, perhaps because investors think Trump will drop CAFE and CO2 requirements, letting automakers build money-making trucks and SUVs. But Automotive News says not so fast, as California isn't going to roll over on emissions regs. The news site said:
[California] has more people and cars than any other [state], giving its regulators an outsize influence on what automakers build. And lest anyone think differently, California has no intention of backing away from clean-air enforcement, even if Trump undermines federal mandates, said Dan Sperling, a member of its powerful Air Resources Board.


"The ARB is definitely committed to cutting greenhouse gas emissions 40 percent below 1990 levels by 2030,'' Sperling said. "I don't think the California effort will be much affected.''
California's Governor Jerry Brown tweeted that his state will "continue to confront the existential threat of our time — devastating climate change.''
But Automotive News says California may not be able to just continue with its strict emissions regs without federal support, saying:
There's still a need for cooperation between the state and federal regulators. Before California can extend its ZEV mandates beyond 2025, it will need permission from Trump or his successor — or threaten to sue, a step it's taken before. In the meantime, the Republican-controlled Congress could amend the Clean Air Act to remove California's ability to set its own standard, or for other states to adopt similar plans. Congress could slash the EPA budget.
The site goes on, saying automakers could be mediators between California and Trump:
Automakers may be in a position to promote a compromise between Trump and California, since they need rules that let them sell the same cars in all 50 states, said Robert Bienenfeld, assistant vice president for environmental policy at Honda Motor Co. in the U.S.
So for everyone who thought Trump would get rid of emissions regs, and automakers could line their pockets with cash from trucks and SUVs: don't forget about California. They're not budging.
5th Gear: China's Struggling EV Startups Get A Big Loan

Jia Yueting, whose Chinese company LeEco funds a whole slew of projects including electric car startup Faraday Future and LeEco's own electric car, has been struggling massively with funding. The "Chinese Netflix" billionaire said in a memo last month:
We blindly sped ahead, and our cash demand ballooned. We got over-extended in our global strategy. At the same time, our capital and resources were in fact limited."
But now Reuters reports that LeEco may have some financial release on the horizon, saying:
China's Leshi Holdings said on Tuesday it had secured commitments for $600 million to support its automotive unit and LeEco high-tech business, which has been grappling with a cash crunch.

In a statement sent to Reuters, Leshi said the fund commitments came from more than 10 Chinese companies. An initial tranche of $300 million would be delivered by the end of the month and be invested in the auto business and LeEco Global.
Reuters says LeEco has already spent $1.5 billion on its electric car projects. And considering that even Apple has had to cut back its autonomous vehicle program, its no surprise that critics in the industry have been waiting for LeEco to quite as well. Maybe this loan will help them get a car into production, or maybe it's too little too late, and it'll only keep the project alive for a few months longer. Who the heck nows, as LeEco has been a bit of a mystery since day one.
Reverse: Breedlove Sets 600 MPH Land Speed Record At Bonneville
On November 15, 1965 at the Bonneville Salt Flats in Utah, 28-year-old Californian Craig Breedlove sets a new land-speed record—600.601 miles per hour—in his car, the Spirit of America, which cost $250,000 and is powered by a surplus engine from a Navy jet. He actually drove across the desert twice that day, since international world-record rules require a car to make two timed one-mile runs in one hour; officials log the average speed of the two trips. During his first trip, Breedlove zoomed across the flats at 593.178 mph; during his second, the first time any person had officially gone faster than 600 mph, he managed to push the car up to 608.201 mph. "That 600 is about a thousand times better than 599," he said afterward. "Boy, it's a great feeling."
Neutral: Is Fiat Chrysler Smart To Kill Off The Cheaper Caravan?
It's the original minivan, which was the epitome of basic and practical transportation for a big family. Now Chrysler thinks all big families need vans with televisions and vacuums and holosuites. Is the big basic van dead?