The absolute state of the Red Bull Racing junior program at this exact moment is not great. With very few drivers following the traditional feeder series ladder sponsored by Red Bull and a massive driver shift (Daniel Ricciardo to Renault, Pierre Gasly to Red Bull), there aren't many more numbers the team can call to fill empty seats.
Which means it looks like they're going to be signing Daniil Kvyat, who was demoted from RBR to Toro Rosso for lackluster performance and then completely dropped from Toro Rosso.
The Red Bull junior program is something of a hot disaster. As fellow journalist Hazel Southwell notes, no young driver is going to turn down a wonderful sponsorship and a guaranteed progression through the ranks up to F1, so long as s/he performs. But it's also a pretty cutthroat environment. If you do anything to besmirch the Red Bull name, you're gone. Just ask Jean-Eric Vergne and Sébastien Buemi.
Kvyat was pretty much thrown under the bus when he was unceremoniously dismissed. As Toro Rosso team principal Franz Tost told Autosport back in 2017:
He is not any more with Red Bull and he is therefore free to do whatever he wants to do. He is not any more with Red Bull or Toro Rosso.

They were, to put it lightly, not impressed. It looked like they were more than content to toss Kvyat to the curb and never acknowledge the Russian driver again.
G/O Media may get a commission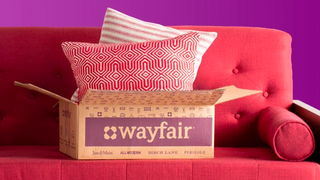 Big deals
Wayfair Surplus Sale
Well… until now.
Pierre Gasly's promotion to Red Bull Racing means that there's going to be a free seat. Toro Rosso had been digging deep into the junior formulae in a desperate attempt to come up with something. But the fact that Lando Norris was at the top of their short list tells you just about everything: all the youngins are already contracted to other F1 junior programs.
Kvyat had gone to Ferrari as a simulator driver, but he still retained his Red Bull ties because those contracts are next to impossible to break.
Now that they're out of options, Toro Rosso has changed their attitude. With time off from the pressures of Formula One and a chance to hone his skills in the simulator, they believe Kvyat is in a much better place mentally and emotionally to handle the stresses of racing on the international level.
There's no official confirmation yet, but the rumor mill has been churning out the idea that Kvyat's deal is already signed and ready to be announced at Sochi, his home race.