Everybody knows Miatas are quick around the corners, but don't typically offer monster acceleration. Nice Price or Crack Pipe has one that's hiding a secret, and it's not radioactive breath.
Yesterday, 73% of you found that the egg-shaped BMW with the single front door didn't go over-easy. Today we're doubling the doors, and octagonalizing the number of cylinders with a mazda miata that's ready to do battle against any number of foes threatening either tokyo or your stop light drag racing honor.
Back in the day, Blue Oyster Cult sang Oh no, they say hes got to go, Go go godzilla, yeah. Oh no, there goes tokyo, Go go godzilla! in honor of the magical thunder lizard who at first threatened, and then became the protectorate of, the Honsü island denizens. And that amalgamation of mythological Japanese dragon and the unbridled power of American nuclear threat made Godzilla the perfect appellation for the original Ford-powered versions of the perky mazda drop-tops.
Godzilla, the car, wedged a Ford 302 under the hood of the miata, almost doubling the available horsepower over the original 1.6 litre four banger's 120, and making it the spiritual successor to Cobras, Scarabs and Tigers. The 9+ second zed to sixty time dropped to under five, and broken axles littered junkyards with abandon.
G/O Media may get a commission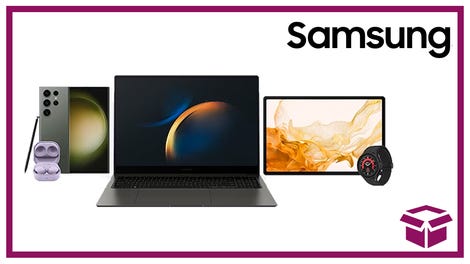 24 hour deals
Discover Samsung - Daily Deal
Today we have the offspring of Godzilla, or ミニラ, for an asking price of $10,000 in Maple Money. Based on a 1990, first-generation Miata, the conversion has been handled by an authorized MonsterMiata shop up in Vancouver, and if you're not familiar with Monster, well, you should be. Backing up the legendary Ford small block, the rest of the drivetrain has been sufficiently beefed up to handle all that torque with a T5 rower in the middle, and a Thunderbird SC pumpkin out back. A rakish set of Panasports and a hefty roll bar help make the car look the part, while not fully giving away the Tokyo-leveling beast that lives under the hood.
Or lived, as it were. While everything in the ad starts out as exciting as watching Rodan hatch from his centuries-old shell, there is a but. . . that brings the party to a halt like Mechagodzilla on a rainy day. It turns out that the 302 resting under this miata's hood (and which the seller claims did 260 bhp at the rear wheels on the dyno) is currently resting in peace. He goes on to say that he is selling the car because repairing it would demand even more horsepower, and that could be an expensive proposition. He does spin a scenario involving a junkyard small block extraction and jacking in that car's engine, but hey, it's a 302- you can pretty much buy those things at Pep Boys!
So what's the verdict on this killer convertible? Is that $10,000 a Nice enough Price for you to pine for The Return of Godilla? Or does that blown motor make you think the Crack Pipe is going to Destroy All Monsters?
You decide!
Vancouver Kijiji, or go here if the ad gets defeated in battle.