For years, I have been meh about the LS swap. General Motors' ubiquitous V8 engine fits almost anywhere! It makes a lot of power! I know, I know. But it's so common. It is the "live, laugh, love" of engine swaps, my dudes. It is as basic as pumpkin spice. I got bored of hearing about them.
Now I have to eat these words. I drove this LS3-swapped Porsche 944, and I get it now.

An LS-swapped 944 should, in theory, be my ultimate hate-bait. I own a 944. I love those cars. And Porsche cranked out some of the biggest inline-fours ever made for the 944 range, which were butter-smooth in naturally aspirated guise and brutally hilarious when boosted. It's a truly unique family of engines that deserves more respect than it gets.
So, when I have to scroll through that one guy on Rennlist who answers every well-meaning 944 technical question with "you should just give up on this hopeless complicated engine and V8 swap it," ugh. The rage was real.
G/O Media may get a commission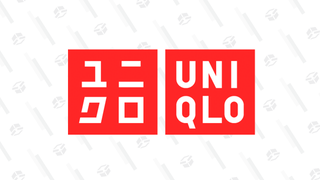 Year-round basics
Uniqlo Summer Sale
However, in the case of Van Svenson, Mike Stach and Alex Rubenstein's 944, I'll allow it.

Their American Endurance Racing team had this widened rolling shell of a 1988 944 Turbo S race car named the Turkey, thanks to the chirping wastegate sounds it made. The previous owner, Spencer Cox, believed in the 944's potential to dominate, just as I do. So, Cox ran it in Porsche Club of America races as the ultimate 911 GT3 Cup Car troll.

Porsche 944s are simply better balanced—and thus, easier for more people to drive fast—than Porsche's rear-engined flagship car, the 911. The 944's engine is in the front and its transmission is in the rear, which distributes the weight of the car more evenly between its front and rear axles, and results in supremely nimble handling.

In addition to catching 911s in the corners, the Turkey had a boosted 3.0-liter 944 engine up front that allowed it to keep up with those GT3 Cup cars on the straights. It was glorious. Sadly, there's a reason the Turkey came into Mike's possession as a rolling shell. The last owner tried cranking up the boost to around 30 psi, and it done blow'd up.

Fortunately, Alex had a 6.2-liter LS3 sitting around that could drop into the Turkey's engine bay, and Van had the shop space to make it happen. This took it out of PCA racing, but it could still hoon around Monticello Motor Club and with other groups where cross-manufacturer engine swaps are okay. AER in particular is chill with whatever you want to bring and race, so the plan is to race it there.

The fun part is, the LS3 swap didn't really change the weight distribution or handling characteristics that made the Turkey so fun to drive. In fact, a lot of the car is still very much a 944, albeit one where most of the parts are upgraded or tweaked for maximum performance.

First off, there's that gorgeous fiberglass widebody chassis, which is an additional two inches wider on each side than a standard 944. The heavy pop-up headlamps in the nose of the car were replaced with a flat, lamp-less panel to save weight. There's a big wing on the back to plant the rear down at speed, and lighter Lexan windows.
There's also a custom wiring harness, which only wires up the parts they're actually using and not all the long-gone stuff that came with the street car. Of course, the car also has all the necessary gear to go racing added in to offset some of that weight loss: a roll cage, seats, harnesses, and the like.

Many of the items on the Turkey are simply 944 aftermarket bits: Fabcar control arms, Kokeln sway bars, a Kokeln rear subframe, and Bilstein Escort Cup shocks.

Most importantly, the manual transmission still sits in the rear of the car where it belongs on a 944. This transmission came from Porsche's next evolution of the 944, the 968, which was beefy enough to handle the power cranked out by the LS3.

Certain items on the Turkey had to be modified to work with the LS swap. There wasn't room for the power braking system in the engine bay anymore, so a manual braking system went in in its place. The team used the original 944 Turbo front brakes on the Turkey's rear axle, and brakes from a 996-generation 911 GT3 on the car's front axle.
The team also adapted the General Motors power steering pump to work with the 944's factory power steering rack. A Tilton pedal box was used in place of the stock 944 set. A low-profile oil pan was made to fit under the engine and work with a dry sump system that would ensure consistent oil pressure even in sharp turns. The team also made an exhaust for the car.

What was truly shocking to me was how smooth this LS3 was to drive. The last time I'd driven a car with an LS engine, it was in a newer Corvette where the throttle felt more like an on and off switch. The Turkey fed in power more progressively, and was easier to control—something that no doubt helps in an endurance race where you spend a lot of time in the car.

That gentler power curve was by design. It was programmed in using a custom Emtron ECU.

"It's actually a very technically advanced engine in terms of the engine management," Svenson explained to Jalopnik. "We're monitoring wheel speeds so we can do traction control. It's got this electronic throttle, so we can do different throttle routines. In lower gears, we can do softer acceleration than in higher gears."

This was what I'd been missing every time the LS swap comes up in assorted internet smack talk. Yes, I know that it puts a lot of power for a reasonable price in a small space. I get that. Everyone beats those facts to death. Few ever really points out the extent to which you can customize how the engine behaves.

You can't talk about an LS swap without mentioning the bump in power, though. With just headers and that custom ECU, the Turkey's LS3 puts out about 460 horsepower to the crank, and 390 to the rear wheels.

While that may not sound too insane if you're used to buff-book LSes that crank out horsepower in the four digits, remember that this car is built for endurance racing. You don't want to over-tune the car to the point of breaking (RIP original 944 engine) or run through so many consumables (things like gas or tires) that you're always in the pits. For this purpose, 390 to the wheels is more than adequate.

Also, consider the weight of the car. Even with the LS3 in, the Turkey weighs just 2,700 lbs sans driver, with a full tank of gas. Mind you, the last time I weighed my 944 race car—which still has the original 2.5-liter naturally aspirated engine that was only rated for 150 horsepower when new—it came in at around 2,650 lbs. I've never felt as if my car is especially underpowered. The Turkey, on the other hand, simply moves.
This LS3-swapped 944 is also a joy to drive, and it honestly doesn't feel all that different from a naturally aspirated 944. Like my car's big inline-four, the power delivery from the LS3 is very smooth and predictable. The chassis is still well-balanced and easy to control. The engine is different, but everything that makes a 944 feel like a 944 is still very much there.

I finally get the appeal of the LS swap. It's not just extra power in an easy-to-fit size. It's all the fascinating things you can do with it. You can truly tune it to be as brutal or as smooth as you want, thanks to customizable ECUs, a vast aftermarket and all the other wonders of more modern technology. Of course, it also sounds good and roasts tires—two very important things.

I'm sorry. I've been wrong. Please continue demonstrating how wrong I am with more sick burnouts.
---
We're featuring the coolest project cars from across the internet on Build of the Week! What insane build have you been wrenching on lately? Seen any good build threads we should know about? Drop me a line at stef dot schrader at jalopnik dot com with "Build of the Week" somewhere in the subject line if you'd like to be featured here.