Jalopnik reader named Jamie Anton sent just me photos of an awesome trading card deck he picked up while studying at General Motors Institute of Technology (now Kettering). Each card shows a picture of an engine or transmission, and the back of each is filled with interesting factoids like bore, stroke, firing order, gear ratios and assembly location. These may be the nerdiest car-related trading cards ever.

Jamie (BlueManual6wagon on Kinja), who was instrumental in helping me fix my 1986 Jeep Grand Wagoneer this past spring, says he's not too sure how he and his buddies at GMI picked up these 2001 "Power Cards" decks, but he guesses that some GM intern likely got ahold of a few and brought them back to college.
It's not clear if GM was in charge of having the cards made, and if so, why? "Perhaps they boosted morale in the Powertrain group?" Jamie guessed in an email to me. "Here, go show these to your friends or wife and kids to impress them with how cool your job is.' Maybe?"

My coworker Jason and I think it's more likely these were part of some sort of GM promotion. Perhaps they were given to dealerships to distribute to customers, or maybe these cards were handed out to folks attending the 2001 Detroit Auto Show?
G/O Media may get a commission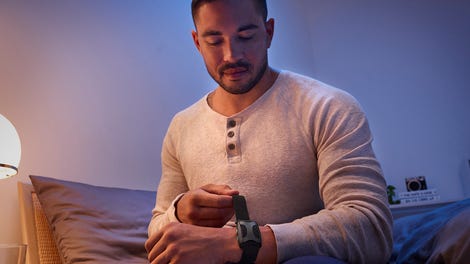 While we don't know the deck's origins, one thing is for sure: it's a damn masterpiece. Just look at all of these transmissions:
There's the troubled VTi continuously variable transmission out of the Saturn Vue, the 4T40E out of the lovely Oldsmobile Alero, and the Chevrolet Corvette's 4L60-E (which, oddly is labeled as a "front-wheel drive" trans).

On the back, there's lots of great information, like gear ratios, case material, assembly location, vehicle applications, maximum engine torque, and maximum gearbox torque (the latter of which accounts for torque converter torque multiplication). It's actually some really cool data to have sitting around. Here's a closer look at one of the back of one of the cards, in case the shot above is a bit too grainy:

And then there are the engines, ranging from the ubiquitous Ecotec 2.2-liter inline-four that powered basically every small GM car to heavy duty truck engines. Here is the former:
And here are a few of the latter:
I would love to own cards like this. I'd much rather flip through some trading cards than have to google search to figure out which one of GM's dozens of four-speed automatic variants was bolted behind the Saturn L-Series' four-cylinder engine (whatever variant of GM's many four-bangers was in that car).
Better yet, it'd be best to just study these cards and memorize these by heart. It'd be the ultimate car show party trick.