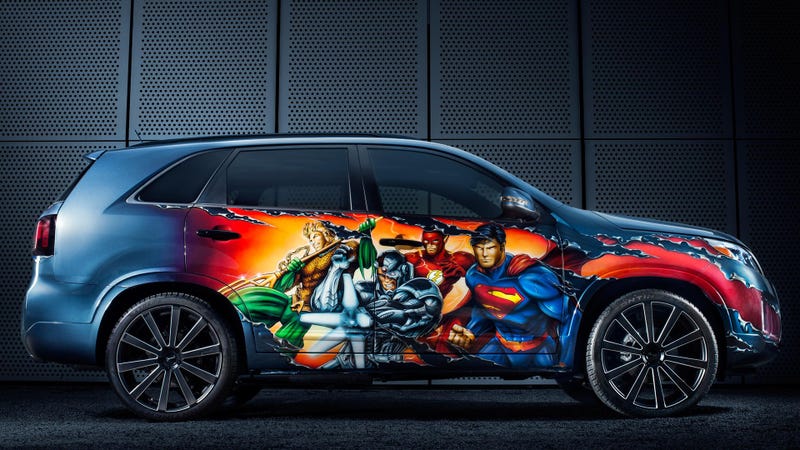 Penned by comic book artist and DC Entertainment Co-Publisher Jim Lee, this is the eighth and final custom comic-themed Kia built, all of which will be on display throughout Comic-Con at the Interactive Zone at Petco Park.
Kia, DC Entertainment and eBay launched a campaign ten month ago in order to raise money for the hunger crisis in the Horn of Africa. And while the previous cars like Batman's Optima were based on individual characters, the final car features the whole team: Superman, Batman, Wonder Woman, Green Lantern, The Flash, Aquaman and Cyborg.
To date, the We Can Be Heroes giving campaign has raised over $2.3 million and helped over 5 million men, women and children in the Horn of Africa. Not a bad job from Jim Lee, who was equipped only with Kias and an airbrush. In fact, that's more impressive than Batman's belt...