If there are two things that are in abundance in racing, it's GT3 cars and Porsche 911s. Eight of the 29 cars in the top class at this weekend's Nürburgring 24 Hours are 911 GT3 Rs, so this was as good a place as any to unveil the new 2019 version. It's meant to be faster and easier to drive than ever, which of course means I'd like to hoon it.

[Full disclosure: Porsche wanted me to check out the new 911 GT3 R so badly that they paid for travel, lodging and food to the Nürburgring 24 Hours weekend. In return, they're having to listen to me badger them about not giving us a 'Ring time for the 919 Hybrid Evo yet.]

GT3 is an international, usually pro-am spec of race car where different kinds of cars are homologated to be roughly competitive with each other, out of the box. They're simple and easy—customer teams order them as complete race cars to run, and they receive significant factory support at events. It's the reason why GT3s are the standard used in the IMSA WeatherTech Sports Car Championship's GTD class, and Pirelli World Challenge's top GT and GTA classes. Order car, boom, largely done.
These cars multiply like rabbits at any event open to the GT3 spec. The latest GT3 to be for sale conveniently before my birthday (hint, hint) is the Porsche 911 GT3 R—the racing version of the 911 GT3 RS.

G/O Media may get a commission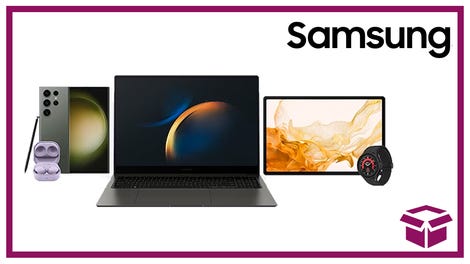 24 hour deals
Discover Samsung - Daily Deal
Its 4.0-liter naturally aspirated flat-six engine—which Porsche claims is almost identical to the road car's engine—makes up to 550 horsepower in race trim, with more hardcore aerodynamics and safety items than the roadgoing version. Given that this is an endurance racing favorite, Porsche adjusted the direct fuel injection capable of pressures (which can reach up to 200 bar) and variable valve timing to maximize fuel efficiency.
Porsche Motorsport head Dr. Frank-Steffen Walliser explained that they wanted a broader powerband that would be easier to drive for the amateur racers-with-cash who will ultimately end up driving these cars, and that's much easier to achieve by leaving the engine sans turbo. They also got rid of the clutch pedal entirely in the car to prevent any embarrassing stalls off the line, which uses a six-speed constant mesh sequential racing transmission with an electronic shift actuator.

Porsche said it's less expensive to service and order spares for, which is a good thing for when said driver bins it. Likewise, there's an escape hatch built into the roof for the same reason.
There's all kinds of other clever tricks built in for endurance racing. The 120-liter FT3 fuel cell can be refilled from either the left or the right, depending on the circuit. The seat is hard-mounted in one place at six points to accommodate an extra energy-absorbing side impact element in the driver's door, so the pedal box and wheel can adjust up or down for shorter drivers. The GT3 R also has air conditioning that connects to the driver's seat and helmet for the first time.
The car itself—just like the GT3 RS—is rear-wheel-drive, with 310-millimeter-wide rear wheels being used to put that power to the ground. It's also a true rear-engine car like the roadgoing version—but notably not like the 911 RSR.

The aluminum-steel composite construction of the road car was used as a base to attach carbon-fiber composite body panels, including those of the roof, doors, side and tail sections, wheel arches, front hood and fairing, rear lid and even some interior trim. You can see all this lightweight goodness peeking through the wrap in parts on their example car.

Wheel arch air vents increase downforce on the front axle, and a gigantic 1900-millimeter-wide, 400-millimeter-deep rear wing plants that engine-heavy rear to the ground. The front of the car also has Porsche's new double-wishbone suspension, which accommodates slightly larger front tires in circumference.

Braking has been improved as well, with six-piston aluminum monobloc racing brake calipers in the front that clamp down on gigantic 390-millimeter ventilated and grooved steel brake discs. The rear has four-piston calipers and 370-millimeter discs.
That show-off wrap for their display car also shares a color with the new GT3 RS: Lizard Green. It looks rad.

If you'd like to buy me a faster Porsche, you can buy one now in Europe for €495,000 plus VAT. Pricing in the U.S. market is yet to be determined. Either way, prepare to start seeing these cars all over the place, starting with its first race at the 24 Hours of Daytona next year.