The Porsche 919 Hybrid Evo is giving racing fans what we've always wanted: pure, unrestricted speed. Since it is not racing the 919 anymore, Porsche dropped the series-mandated restrictions and are on a warpath to dominate lap records across the globe. Yet we all know that only one lap time really matters: the Nürburgring. No Nürburgring, no care. Just do it already, Porsche.

Porsche is teasing us hard, too, as it is going to bring both the 919 Hybrid Evo and the 956C to the Nürburgring 24 Hours weekend for demonstration laps. Both will run a lap behind the safety car before the green flag is dropped, as Porsche themselves note "no stopwatches are required."

This is the worst tease ever, as the 956C isn't just another Le Mans-winning Porsche—it's the current Nürburgring all-time lap record holder. Stefan Bellof's time of 6:11.13 in the 956C has remained untouched since 1983.

Bellof died shortly afterwards in 1985, and the idea of besting his 202 kph-average lap was a bit taboo for years, according to WhichCar. It's been 35 years now, though, so it is time.
G/O Media may get a commission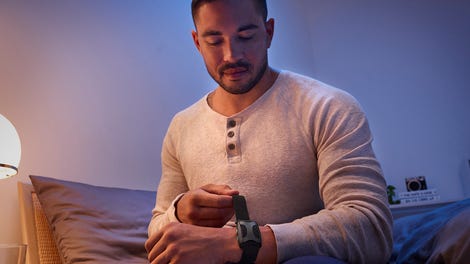 Making matters worse is a report from WhichCar saying that yes, Porsche is going to send that 919 Hybrid Evo on a flying timed Nürburgring lap. Citing an unnamed source at Porsche, WhichCar said that the 919 Hybrid Evo will tackle the track records at Brands Hatch and Laguna Seca first, and then show up to run a flying lap of the Nürburgring.

Yet WhichCar's timeline doesn't make much sense. Why wouldn't they run the 919's flying lap right there, around the Nürburgring 24 Hours weekend? I'd certainly love to see that record lap time drop right in front of me, and I can't be the only one.

If Porsche is waiting for me to show up for some reason, fine. I'm even going as the automaker's guest to the Nürburgring 24 Hours and I promise to give the 919 Hybrid Evo the biggest, meanest stink-eye until it does the thing we all know it's going to do.

Hurry up and do the thing, Porsche! Post the full, unedited onboard! I want to see pretty German hills and trees fade to plaid!!!