It is my very strong opinion that if you are to buy a new Ford Mustang, you should try your very best to get the V8 Mustang GT. The current 5.0-liter has a fantastic sound and power delivery, and in this age of downsizing, forced induction and electrification, who knows how much time old-school V8s have left? But that hardly means the 2.3-liter turbo four EcoBoost engine is a bad choice. And if you opt for this package, it just got even better.
Meet the 2020 Ford Mustang 2.3L High Performance Package. If you can't get the V8, this is now the next best thing, and from the spec sheet I don't think any enthusiast will be disappointed in what it can do.
Your standard, everyday 2.3-liter turbo EcoBoost Mustang puts out 310 horsepower and 350 lb.-ft. of torque. Those aren't bad numbers at all. But this package does it even better, with an extra 20 horses for a total of 330 HP. Torque remains the same.
Ford claims it's the most powerful four-cylinder "sports car" (it's debatable whether a Mustang is truly a sports car, but you get the idea) available from an American automaker.
G/O Media may get a commission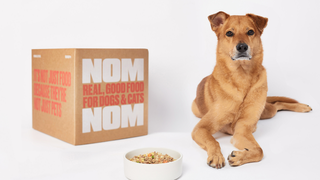 What's more, Ford says it was born of an experiment by engineers: What happens when you swap the Ford Focus RS' engine into the Mustang? That's basically what this is, though it's still 20 HP down on the RS. Getting power sent solely to the rear wheels is a fair tradeoff, I suppose.
The extra power here comes from a high-performance cylinder head, larger-than-stock twin-scroll turbo compressor and a larger radiator. It can be had with a six-speed manual (yes) or a 10-speed automatic (ehhh.) Ford says it'll do zero to 60 mph in the mid-four second range, which, again, is hugely impressive for a four-cylinder car.
It's more than just motor improvements too. The 2.3L High Performance Package gets stuff from the GT Performance Package like a strut tower brace, that car's bigger front brakes and its brake cooling ramps. On the outside it gets gray mirrors and hood stripes, a new rear spoiler and 19-inch aluminum wheels. You get a shorter 3:55 rear axle ratio too.
The package will be available on both the coupe and convertible Mustang this fall. Pricing has not been announced yet, but an upper-end EcoBoost Premium starts at $31,410 and a V8 GT starts at $35,355, so I'd guess somewhere between those two.
All in all, it sounds like a lot of fun. It probably won't be better than the V8, but I'm eager to see what it can do.