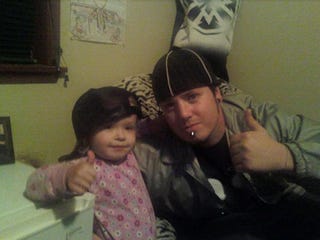 Andrew Therrien was one of the first spectators killed by an off-road truck during Saturday's California 200 disaster, but before he died the single father pushed three people to safety, including his 3-year old daughter.
When Andrew Therrien traveled with his daughter and friends to the Mojave Desert for the California 200 it was to enjoy a sport he'd followed for years. The 22-year-old single father couldn't have known the event would be his last.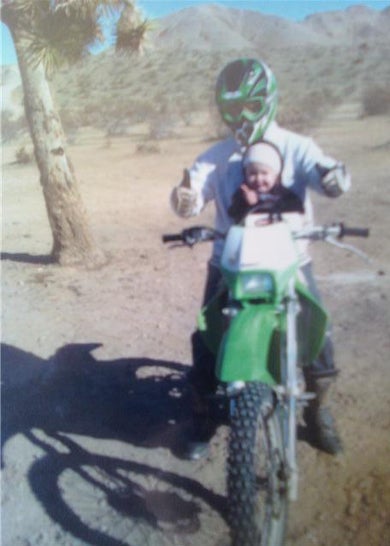 According to witnesses, the approaching off-road Ford Ranger driven by Brett Sloppy crested the jump over the rock pile section and lost control, barreling towards Therrien.
"The truck bounced right in the air and smacked Andrew right down, and went straight in the air and smacked everybody down, and I just saw bodies flying," said friend Amanda Jones.
Just seconds before the truck collided with Therrien he was able to shove his daughter Kaylin, his girlfriend Nikky Cariola, and a friend's 7-year old son.
"I owe my son's life, as well as many others - including his daughter - they were inches away from him and he had to have saved their lives. He's a hero in my book," said Derek Cox, father of the 7-year-old.
Therrien's daughter Kaylin apparently saw her father get crushed after he pushed her away.
"I'm just hoping that she's really young, she's only three, that she not going to remember when she's older. I don't want her to remember that," said Jones, who also posted the pictures and tribute to Therrien on the Race-Dezert forum:
Like so many others, Therrien picked the wrong place to watch the race with his family, but his last decision was the right one: to save as many people around him as possible.
[KABC]