If you're out and about and see a sinister-looking, black Rolls-Royce Phantom with a super-elevated ride height and a spoiler that looks like it came off your cousin's old Integra, fear not; it's not the latest tuner car project driven by some celebrity with more money than taste. It's actually Rolls' new SUV test mule.
Rolls-Royce today released the first photos of the black development mule that is Project Cullinan, which will eventually morph into their SUV model. The car is being used to test the all-wheel drive system of the upcoming people-mover. But it won't look anything like that, thank God.
Here's Rolls:
This early engineering mule, based on a shortened Phantom Series II body, has been created purely to begin the development of an all-wheel drive suspension system that will deliver a ride that will be Effortless … Everywhere. The body may hint at the size of the new car, but it features no design aspects of the eventual high-sided, all-terrain motor car announced by Rolls-Royce Motor Cars in February this year.
G/O Media may get a commission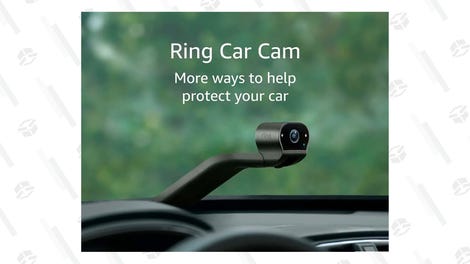 They'll be testing the mule over all sorts of terrain in the coming months, on and off road. As ridiculous as it looks, I kind of love that the company took the time to announce the mule and even show off what it looks like. Usually those things are treated like state secrets and dismantled when they're done.
If anyone sees this thing out and about, hit us up at tips@jalopnik.com.