In 1938, Rudolph Caracciola drove a 5.6 liter, 753 horsepower Mercedes streamliner to 268.8 mph (432.7 km/h) on a public road, no less. Back in 1991, this bizarre Ferrari set out to beat that run.
The car is the one-off Testa D'Oro. It is a partnership between the thoroughly unhinged German tuning company Lotec (the guys who made this) and even more unhinged German designer Luigi Colani (the guy who made this). As ConceptCarz notes, Lotec twin-turbocharged the engine with 1.25 bar (18 psi) of boost, raising the five liter engine's horsepower from 390 stock to 750. Torque grew to 900 nm (664lb-ft). They also gave the engine its gold engine work, or head, for which it is named. According to Colani in this video interview, the car remains street legal in Germany.
The car was first built in 1989 but Colani reskinned the car at least twice. In 1991, though, it made its attempt on Caracciola's record for the absolute top speed of any street car. A German magazine (featured at the bottom of this web page) described the whole attempt, carried out in Speed Week at the Bonneville Salt Flats.
The car ultimately fell very short of its goal, hitting nothing more than 211 mph (340 kp/h). Why? It wasn't the curious aerodynamics, proven on other Colani designs, but rather the tires. The 235/40/17s up front and 335/35/17s out back just couldn't find grip on the salt.
G/O Media may get a commission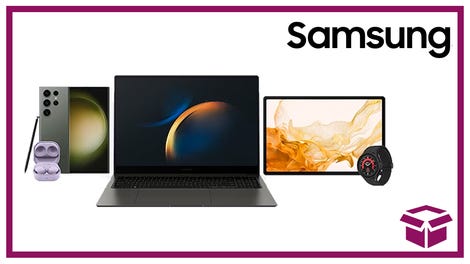 24 hour deals
Discover Samsung - Daily Deal
Ultimately, the Testa D'Oro was fast enough to set a record for the fastest car with a catalytic converter, a record which it broke again in 1992 at 351 kph, or 218 mph.
Sometime around 1993 the Testa D'Oro got its final body, this curvy-wurvy shape. I know it was around 1993 because this picture dates the above body to 1991 and this picture dates the last body to 1993. It's the car posing with Colani (in a rather dashing overcoat) in front of a poster for Alarmstufe Rot, the German title for Under Siege with Steven Seagal.
This car keeps getting better and better.
As for Caracciola's record, may street-legal cars have gone faster, but none have topped his speed on a public road. Perhaps it's time for Colani to rebody a Veyron.
Photo Credits: Colani-Design via CarStyling.ru and Ferrari Database