Today's Nice Price or Crack Pipe Mercedes is in Salem, but sadly not the Salem with the witches. You'll still have to decide if this 4Matic wagon's price might just put a spell on you.
PETA may not like yesterday's 1990 Nissan 300ZX, owing to its gutted cats and all, but a lot of you sure did. Yes, there were some questionable mods made to that Z32, but in the end its four-grand price proved an effective counterweight to all that and it walked off the stage with a solid 54% Nice Price win.
For some reason, 300ZXs just don't seem to age all that well. Maybe it's the timing—they led into an era when people seemed to value sport utilities more than sports cars—or maybe they just weren't built to last.
Today we have another car called a 300, a name that, like for that Nissan, is derived from its engine's displacement. This 300 however is generally considered to be one that was built for the long haul.
G/O Media may get a commission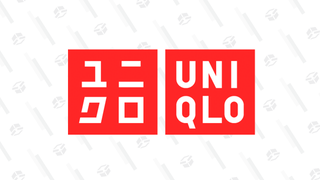 Year-round basics
Uniqlo Summer Sale
This 1992 Mercedes Benz 300TE isn't just your standard W124 longroof. No, it's the more capable—and more complicated—4Matic edition. That AWD system was co-developed by Steyr-Daimlier-Puch and debuted to the cheers of cross country skiers everywhere on the W124 back in 1987. The system employs three differentials, the center and rear-most locking, and can allocate 100% of the power to the rear wheels when needed.
That's a lot of extra baggage to have to care for in an old car, and a lot of parts for the 4Matic are far more expensive than their non-4Matic kin. Still, if you're going to go for an old car, you could do far worse than to look to the Mercedes W124s.
The seller of this gold over beige TE notes right up front that it's not perfect, and in fact goes so far as to suggest that nitpickers go pick their nits on somebody else's watch. For those of us who are perhaps more open to imperfection, there's a lot to like on this 136,000 mile estate.
First off, the body and paint looks serviceable. Yes, there's a healthy ding in the off-side front fender, and yes, the grille seems to have had some chunks taken out of its slats, but I could live with that. There's also the issue where somebody has smacked my bitch up on the rear hatch, causing the plastic trim to be all righty-tighty, lefty-loosy only the other way around.
Other than that, and some questionable chrome wheel lip trims, it all looks okay.
On the inside things are similarly accommodating. There is a break in the MB-Tex on the driver's seat and some boogers here and there, but overall it looks like it just needs a good cleaning. And yes, there is a jump seat and net in back to keep the urchins from getting into all of your stuff.
The seller says the car runs and drives beautifully and that within the last 4K-miles its has seen $1,500 in work done to it. That includes new discs and pads, tranny work, and shiny new radiator. All the windows, the sunroof, heater and A/C are also said to be in working order. Oh, and the title is clean.
All that and a bag of chips will set you back a cool $1,999. I'm just kidding, you don't really get a bag of chips with the car.
What's your take on this well-used but seemingly still full of life W124 wagon and that $1,999 asking price? Does that seem like a deal to get into a car that will possibly outlive you? Or, does that 4Matic and its extra burden make this a Benz you'd bypass?
You decide!
Salem OR Craigslist, or go here if the ad disappears.
H/T to RayisOk for the hookup!
Help me out with NPOCP. Click here to send a me a fixed-price tip, and remember to include your Kinja handle.