We spend the majority of our time with our cars sitting inside them. And one of the things that we look at the most is the dashboard, which provides all kinds of useful information. The problem with modern dashboards, as informative as they are, is that they all kind of look the same. To find uniquely designed dashboards, one must look back in time.
Right now, if I asked you to draw a modern car dashboard from scratch, you would probably sketch the air vents (or that stupid screen some of them use) at the top, have some kind of screen in the middle and hopefully some dials. Your driver display would generally have two dials, one for the speedo and one for the tach. The needle on these dials might very well be digital.
This year's Pebble Beach Concours d'Elegance was extremely heavy in pre-war vehicles. These aren't my favorite decades of cars, since I have very little context for them, but they easily had some of the most beautiful and unique dashboards that I have ever seen in my life.
Also, you'll notice that most of these cars don't have dials behind the steering wheels; they're all located smack in the middle of the dashboard. Like in a Tesla Model 3, except these aren't giant screens.
G/O Media may get a commission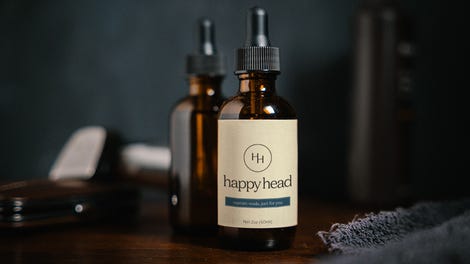 This wonderful lilac interior is found in a 1949 Delahaye 135 M. Notice how the steering wheel looks crystallized? That's awesome. The gauges are admittedly a little small, which makes me think they'd be rather hard to read, but that leather is ace. I want a pair of boots in that color. Or gloves. Or a whole dress.
Here we have a 1965 Hong Qi CA72, which Raphael Orlove detailed fantastically in this post. It was a Chinese limousine used to transport government officials like Chairman Mao in the latter half of the 1960s. It's opulent as hell in there, with all kinds of wood trim. But it's also kind of haunting in a way; this car was built during the Cultural Revolution, a period in modern Chinese history where the government was doing some tremendously messed up shit to its civilians.
I think my favorite feature on the interior is the little rickshaw etched into the center of the steering wheel—possibly the furthest form of transportation from this kingly vehicle.
This is the wheel and barely-there dashboard from a 1912 Rolls-Royce Silver Ghost. I'm not sure how fast you could go in one of these, but you probably had to drive with some goggles on and keep your mouth closed, because that windscreen only deflect wind away from your belly button. The speedo tops out at 80 mph, though, which isn't slow if that's how fast it could go over 100 years go.
I'm not sure what they call the detailing in that metal, but I like it. I think it makes for a great contrast with the warm wood tones in this 1933 Cadillac 452C Fleetwood All Weather Phaeton. The car has a V16 (!) engine and it's huge when you stand next to it. Perhaps this is the departed spirit of Cadillac that the brand is trying to remake.
Now, there's some wood. And the dials aren't just stuck in there willy-nilly, they each have their own border in the metal, which is an extremely classy touch for this 1934 Packard 1107 Twelve Convertible Sedan.
The coolness of the blue contrast works extremely well with the warm, brown material housing the gauges and dials. This is the interior of a 1929 Duesenberg J Derham Sport Phaeton. I especially love the big clock above the tachometer.
I'm not really sure how you'd see the speedo in the 1940 Packard 1806 Custom Super Eight Darrin Convertible Victoria, as it appears to face downwards, but maybe you didn't care how fast you were going because you were in a Packard. The upholstery is a really aggressive shade of red, which probably makes sitting in it feel like sitting the belly of some animal.
The dash on this 1929 Pierce-Arrow 133 Coupe is simple and elegant, using rectangles and right-angles instead of circles, which I can appreciate. That silver filigree is also a nice touch. What happened to all of the filigree, anyway? Why don't I see much of it anymore?
It's not often that you see exterior paint make its way inside the car (though the current Miata does this). This 1935 Delage D8-85 Henri Chapron/Clabot Cabriolet is a great sort of blue/black color and you can always remember that if you are driving it. Like the Pierce-Arrow, it also uses more rectangular dial design.
The 1937 Bugatti Type 57S Vanden Plas Sports Tourer uses two fat Jaeger dials as the speedo and the tach. And if you'll notice, the center numbers of both are located on the bottom of the dial instead of the top.
This leather, ugh. Found inside a 1935 Mercedes-Benz 500K Roadster, I just want every single piece of furniture in my house to wear this exact shade of leather. Yes, the tables, too.
Talk about minimalist! Everything you could possible need is located on that big dial in the middle. And that is some gorgeous wood in the dash. What sort of simple car is this? A 1935 Bugatti Type 57 Stelvio.
It's funny that when you look at something, you immediately know it's American. Maybe it's the undeniable '50s American aesthetic, the generous use of orange or some combination of both, but this 1954 Studebaker Commander Starliner Coupe definitely looks like a departure from the older stuff.
Two-tone leather! Black and tan. Just like my favorite beer order. This is the inside of a 1959 Chrysler 300E Convertible.
Imagined scenario: The man designing this 1932 Maybach DS 8 Zeppelin Spohn Cabriolet asked his boss how many knobs, levers and gauges he wanted on the dash.
"As many as you can give me," was the reply. And here we are.
Is that a trident on the wheel? Why, yes it is, for this is a 1961 Maserati 3500 GT Touring Coupé. And if you get in close enough (you should be able to, these photos are pretty high-resolution), you'll be able to read the dials: Acqua, Benzina and Olio. Water, Petrol and Oil.
Another beautiful, wooden dash with the dials arranged neatly, side-by-side in this 1939 Lagonda V12 Le Mans Rapide Drophead Coupé.
It's little, red and Italian, which means chances are good that it's an Alfa. And not just any Alfa. This is a 1928 Alfa Romeo 6C 1500 S WC & RC Atcherley Open Sports Car. You'll see Jaeger dials inside as well, set in wood. As an added bonus, check out what's written on the pedals: "Alfa" and "Romeo." Maybe I should get "Kristen" tattooed on one foot and "Lee" on the other.
Here is a 1957 Imperial Crown Convertible, a car covered in blue leather. It's got a full-leather dashboard, too, with none of that nonsense plastic that you see in most cars today.
I think my favorite part of this 1949 Fiat 1100 C Frua Barchetta is that it looks like they just stuck the windscreen on as an afterthought, since the dash extends so elegantly into the cabin. It looks simply like a continuation of the car's body. The steering wheel has a really neat design and the dials appear to have some really attractive copper detailing. As an added bonus, "barchetta" means "small boat" in Italian, which is just adorable.
Is your favorite color blue? It'd better be if you're driving a 1948 Talbot-Lago T26 Grand Sport Figoni Fastback, another car covered in blue. Blue on the dash, blue on the seats, blue on the wheel, blue on the dials and blue on the carpets. Blueberry car.
Rounding off the lot is a 1953 Buick Skylark Convertible. This car has the most perfect diner interior that I have ever seen. I'm half-expecting someone to pump some change into a jukebox and crank up some Tony Bennett.