The Fiesta and the Focus are dead in the U.S. after 2019, which means that their respective ST and RS models are, too. The Mustang will stick around, thankfully, but in terms of enthusiast offerings, that will be pretty much it. But these new patents will hopefully indicate that Ford isn't completely canceling out performance.

A fun way to theorize about what a manufacturer has up its sleeve for the future is to poke around the patents it's filed. Obviously, just because a patent is filed, there is not guarantee of anything making it to production. But it's still entertaining.
Here are a few patents that a helpful reader assisted us in tracking down.
A control module would be able to open or close a hood vent, which would help adjust the aero balance of the car. It could also be helpful in minimizing the amount of air going into the engine compartment and affecting the HVAC inlet while the car was being driven at a temperature that's below one that's optimal for engine cooling. Or while the car is driving at a speed where airflow over the hood "limits ingestion of engine compartment air by the HVAC inlet."
This could make engines even more efficient and even reduce the car's drag coefficient, which would help with things like cornering and braking and changing the car's front grip. And, of course, keeping the engine cool, which is always important.

G/O Media may get a commission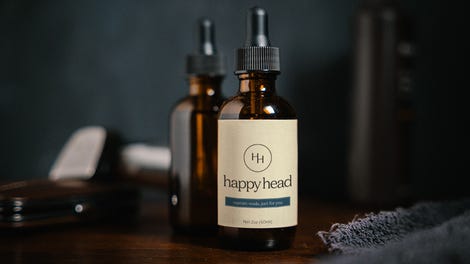 When you brake hard and often, as you would on a track, the brakes can get hot and fade. This is a bad thing. But if you had a brake cooling system in the form of an inlet and an outlet, then you could possibly vary the direction of airflow while you drive.
The patent reads:
In yet another example, a tangible machine readable storage medium comprising instructions that, when executed, cause a processor to at least determine a position of a brake assembly from vehicle suspension sensor data and actuate a diverter to direct airflow toward the brake assembly as the brake assembly moves during operation of a vehicle.
A strut tower brace or a strut bar is a bar that connects the top of a car's strut towers in the front or in the back and keeps the chassis from flexing during cornering. They are meant to improve handling. And they look awesome, especially if painted, like, cherry red or something.
Ford's patent appears to show a new design for a strut tower brace, but this part is interesting:
The strut-tower brace 36 may also be slightly setback toward the cowl 28 to accommodate a supercharger that extends through the hood. The setback allows the brace 36 to sit behind the supercharger. The front cross member 42 may include a pair of rearward extending sections 100 and a generally straight section 102 connecting between the rearward extending sections 100. The angle of the sections 100 can be optimized to provide the desired setback for the brace 36, which will depend upon the specific dimensions of the engine, the location of the strut towers, and other factors.
A supercharger, you say? Like the one in the 2020 Ford Mustang Shelby GT500? Hmmmm.
Among other reasons, cars have hoods to protect the engine from things like rain, as water and electronics tend not to mix well. Usually, these hoods don't have holes in them, but that's what a vented hood is, a hood with a hole in it. Which would result in leakage. The patent is for a rain tray that would fit underneath the vent and catch the water.
The patent attempts to fit the tray beneath a vented hood, while at the same time not infringing upon airflow. So if you were driving your sports car in the rain, you wouldn't get your engine wet and it would still stay cool.
Ford takes it a step further by proposing a sensor that would be able to tell if a rain tray is there or not. It might be able to limit the car's "threshold of speed" in the presence of rain.
Have you ever looked under a Bugatti Veyron? It's almost completely closed off and increases to the car's overall aerodynamics. Ford's patented active aerodynamic underbody shield system seems like it will be adjustable and help manage lift during braking.
Ford reasons that a fixed underbody shield wouldn't be able to benefit a car's aerodynamics and thermal and overall protection all at the same time. This is where the active one comes in. It should be able to open and generate downforce during braking and close to maximize fuel economy by reducing drag when the car is traveling at a fixed speed.
Splitters! These have been adorning the faces of sports cars since the beginning of time. They help generate front-end downforce as the air rushes over them and plants the front wheels more firmly to the pavement.
The patent also includes a dive plane feature that will improve stability and peak corner speed "at negligible drag cost."
Similar information as above, just this time there are no dive planes. It's new and improved and should help better corner and stability.
(h/t to Fred)