After looking at the cheapest cars sold at the 2018 Pebble Beach auctions, let's now take a look at the most expensive. Full disclosure, there's not anything realistic or attainable on this list—unless you are some kind of petroleum oligarch, in which case, god bless—but we can all dream.
Car insurance agency Hagerty was also able to send us the list of the costliest vehicles to be auctioned off this year. All prices shown are final prices, so that means things like auction fees were already included.
Here are the top 10 most expensive cars from 2018.
10. 1998 Mercedes-Benz AMG CLK GTR: $4,515,000
G/O Media may get a commission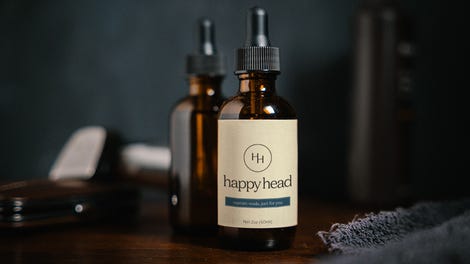 Remember how we said to empty out your piggy bank for Mercedes-Benz AMG CLK GTR? Well, it sold for a bunch of money, but weirdly didn't fetch as high a price as was estimated. What are you going to do about it. Someone went home with a street-legal race car, though.
9. 1956 Maserati A6G/2000 Berlinetta Zagato: $4,515,000
This wonderful little silver coupe competed in the 1956 Mille Miglia and still has its factory-issued engine and transmission. It took home two awards at the 2014 Pebble Beach Concours d'Elegance. And—oh, yeah—it's a Zagato-bodied car. The design is simple, beautiful and elegant.
8. 1957 Porsche 550A Spyder: $4,900,000
God, that's pretty. Its body is made from hand-beaten aluminum alloy. It has as 1.5-liter, four-cam boxer engine with about 135 horsepower and 107 lb-ft of torque. This, along with the 550, are some of the most desired Porsche race cars in the world. But that still doesn't change the fact that it's another expensive Porsche. Nothing new to see here.
7. 1955 Ferrari 500 Mondial Spider: $5,500,000
The 500 Mondial was Ferrari's first production sports car with a four-cylinder engine, where each cylinder had just under a 500cc-displacement, hence its name. This French Racing Blue Scaglietti Spider has been raced throughout its life at the Grand Prix of Venezuela, Nassau and Sebring. Personally, I don't much care for the racing history, but that blue is incredible.
6. 1955 Maserati A6GCS/53: $5,170,000
This Maserati also raced in the Mille Miglia and placed second overall at the Targa Florio. This car is chassis number 2110 and has a special, dry-sump A6G/54 engine (from its successor). The car is pretty and its lines are neat, but otherwise I find its looks rather anonymous. There are probably Maserati fans out there who would kick me for saying that.
5. 1958 Ferrari 250 GT TdF: $6,600,000
In response to the FIA's GT Class championship requirements, Ferrari built a road racing car based on the 250 GT production platform. This car in particular has been tooled over by Scaglietti and has a rally-style passenger seat and doors that open with pull-release cables.
4. 1966 Ford GT40 Mk II: $9,795,000
Is nearly $10 million a revolting amount of money for a car? You bet it is. But it's the GT40 that came in third place during Ford's legendary victory over Ferrari in the 1966 24 Hours of Le Mans. I'm not the hugest racing fan, but that's still a huge deal. Also, it has the badass 7.0-liter V8. NO REPLACEMENT FOR DISPLACEMENT.
3. 1963 Aston Martin DP215 Grand Touring Competition Prototype: $21,455,000
And now we get to the leap in prices of the expensive cars. Apparently there was no in-between from about $10 million to this. Anyway, this Aston is a unique, one-off Works project that was driven by Phil Hill at Le Mans in 1963. The shape is lovely and the color is lovelier. Apparently it's just as comfortable at 40 mph as it is at 180.
2. 1935 Duesenberg SSJ: $22,000,000
Now, this I like. I never gave much thought to Duesenbergs, and I still don't, but I quite like this SSJ with its subtle two-tone gray paint. Why don't we do more two-tone paint anymore? I feel like we're all missing out on some wonderful creativity. The SSJ is apparently "seriously fast" with its 400-horsepower, twin-carb, supercharged engine and light body. It looks like the kind of car Jay Gatsby would have driven, except that it came out 10 years after he died.
1. 1962 Ferrari 250 GTO: $48,405,000
You know this one already, because we've written about it. This is the car that broke the record for most expensive car ever sold at auction, a record that was previously held by another Ferrari 250 GTO that sold for $38.1 million in 2014.
This particular example was the third of only 36 GTOs ever built and it's considered by some people thought to be experts to be the "most authentic and original of all GTO examples." Cool. I'm sure it is 100 percent $10 million better than the other 250 that it beat out.