This year's Pebble Beach car auctions have just wrapped up, which also saw the most expensive car ever sold at auction. That's all fine and good, but it's not what interests me. I'm curious about what I could have gone home with. I'm curious about the cheapest cars sold at auction.

To find out, I tapped Hagerty, the car insurance agency which also tracks all of the Pebble Beach auctions. They sent over a list of the cheapest cars. Here are the 10 cars with the lowest hammer prices.
10. 1956 Volkswagen Beetle: $5,000
Unfortunately, Russo and Steele's site didn't provide a photo of said Beetle, but it had a yellow exterior and brown interior. It was a custom "woodie wagon," which was designed and built by George Barris, famedesigner and builder of various Hollywood custom cars.
G/O Media may get a commission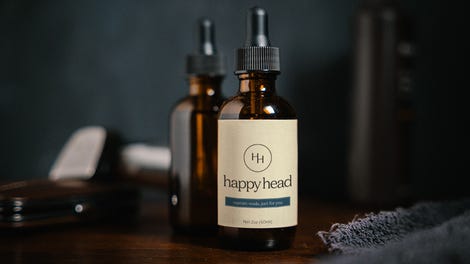 9. 1971 Volkswagen Super Beetle: $5,000
I like Coke and everything, but never have I wanted to advertise it on my car. To each their own, I guess. This Beetle was designed as a homage to the Coca-Cola Company, a project that was started in 2017 and finished this past April. It has a 1600cc rebuilt dual port engine and a four-speed transmission with new whitewall tires (classy) and the original wheels.
8. 1965 Austin Princess Vanden Plas Saloon Limo: $5,000
This thing is pretty sweet. Not only is it only one of 200 ever made, but it used to live at London's Heathrow Airport and belonged to Pan American World Airways. It was used to transport famous people like Princess Anne, The Beatles and Bob Dylan. This unrestored example has an automatic transmission and a six-cylinder engine with bench seats and two folding leather seats. I hope whoever bought it will waste no time in chauffeuring their friends around.
7. 1960 Ford F100: $4,500
Again, no photo or information available. Sad. But it probably had wonderfully bulbous fenders. According to Mecum's listing, it was white with a black interior and had a matching numbers engine.
6. 1981 Alfa Romeo Spider: $4,000
Look at this little guy! Rust free because it's lived in California its whole life with a five-speed manual. The lucky new owner got power windows, leather seats and a recently rebuilt engine and transmission. The Mecum listing says that it's "believed" to have 58,442 miles. I promise all of those supposed miles were filled with smiles and joy, though.

5. 1985 Mercedes-Benz 380SE: $4,000
Good God look at that champagne paint and the silver trim. This was a one-owner, California car, so no rust anywhere. Mecum believes it to have 62,000 miles. The interior is brown. My heart screams for it.
4. 1927 Ford Model T: $4,000
Wow. As soon as I clicked on the Mecum link, I gave a shout of laughter. It's a wooden car! Wood! With a four-cylinder Ford engine and a two-speed transmission. The inside has nothing more than a bench seat, pedals, a shifter and a steering wheel. And did I mention that it's made of wood? Simply delightful.
I don't want to hear anyone haranguing about "safety." It's a damn wooden Ford that's almost 100 years old. We all know how unsafe that is. It's too wonderful to care.

3. 1979 Triumph TR7 Convertible: $3,500
Gimme that gold Triumph. This is from the first year of the TR7's production, so you just know you've got a quality, reliable product right there. The interior is tan with a five-speed manual and the original wheels in the trunk. Clean shape, little wheels and a tail-high sort of stance. What's not to love?

2. 1991 Ford Thunderbird: $3,000
Whoever buys this is contractually obligated to bring it to the next Radwood. It's a red Thunderbird, for crying out loud. And not only that, but it was ordered new by Jeff Gordon himself, who signed the glovebox door. It has a five-speed transmission, an Eaton M90 supercharger and Tokiko adjustable shocks. I'll tell you, Gordon probably didn't make any money when he sold this car, but the new owner definitely lucked out.
1. 1998 GMC Surburban SLT: $1,750

Hell yes. Check this thing out. It's that great shade of blue-green that everyone seemed to have in the '90s. (My grandmother's Volvo 850 was the same color). It has a 5.7-liter V8 and an automatic transmission. It's four-wheel drive with a leather interior. And just think of all the stuff and friends you can fit in here. And if they don't fit inside, you can tow them.