This is The Morning Shift, our one-stop daily roundup of all the auto news that's actually important — all in one place at 9:00 AM. Or, you could spend all day waiting for other sites to parse it out to you one story at a time. Isn't your time more important?
1st Gear: America's Most Stolen Cars Are All Trucks
If you wanted more proof that the Escalade is losing its charm, just check out the theft data from the Highway Loss Data Institute, which shows the Cadillac Escalade has dropped from 1st to 6th in the ranking of cars most targeted by thieves.
The new winner? The Ford F-250 Crew 4x4 (they call it AWD), which has a seven claims of theft for every 1,000 insured vehicles (although David Shepardson points out this may include stuff stolen from the bed of the truck).
G/O Media may get a commission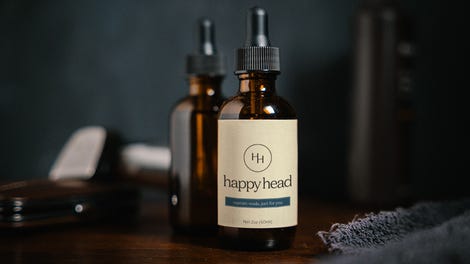 Don't feel too bad for GM, they still have eight trucks on the top 10 list, with only the Ford F-350 also finding a place.
The least popular? The Dodge Journey 4WD, Volkswagen Tiguan 4WD, Audi A4 four-door, Acura RDX, Toyota Matrix, and Lexus HS 250 hybrid.
Top 10 targets

Vehicle Claims*

Ford F-250 crew 4WD…7.0
Chevrolet Silverado 1500 crew… 6.7
Chevrolet Avalanche 1500 …6.1
GMC Sierra 1500 crew …6.0
Ford F-350 crew 4WD …5.6
Cadillac Escalade 4WD …5.5
Chevrolet Suburban 1500 …5.4
GMC Sierra 1500 extended cab …4.7
GMC Yukon …4.5
Chevrolet Tahoe …4.4
* Per 1,000 insured vehicles annually
2nd Gear: The 2014 Corvette Stingray Gets 30 MPG Highway In 'Eco' Mode
The 2014 Corvette doesn't get the rumored 29 MPG combined, but it does get a reasonable 29 MPG on the highway and 17 MPG on city streets, which means it gets a small bump over the 26 MPG highway and 16 MPG city for the outgoing C6.
As The Detroit Free Press reports, the fuel economy depends on what mode you're in. In "eco" mode it'll get 30 MPG while in "tour" mode it's down to 28 MPG. They averaged the two together.
3rd Gear: Camry And Civic Inventories On The Rise
Per Automotive News, the Toyota Camry bested its seasonal average by more than 15 days of supply and Honda had about 25 days more supply than usual in June. This means they had more to sell than usual, which generally means they were selling fewer of them.
This comes at a time when GM, Ford, and Chrysler are all picking up market share in the compact and mid-size markets where their drastically improved product is suddenly cutting into the Japanese.
Specifically, the Chevy Cruze saw sales jump 73% to 32,871, making it the second most popular passenger car in June after the Toyota Camry. Fusion sales were down, but Ford says that's due to not being able to produce as many cars, and as proof say they're adding a second shift to start building those damn popular things.
Don't worry too much about Toyota, it still yearns to be the world's biggest automaker and will do everything it can to stay there. Which always works out...
4th Gear: If You're In Britain Check Out The Coronation Festival
Jaguar and its buff brothers at Land Rover will show off a bunch of their famous vehicles at the Coronation Festival later this week, which celebrates "innovation, excellence and industry through trade and craft." They've got that in spades.
On hand will be the Jaguar C-X75, a 1953 Land Rover Royal used by Her Majesty the queen, a 1961 E-Type Series 1, a 2002 Super V8 Saloon, and a new F-Type.
Speaking of the F-Type...
5th Gear: The F-Type Is Coming To India
Good news for those of you on the Indian subcontinent from The Wall Street Journal. Well, good news if you're wealthy. J
Jag just started selling the Jaguar F-Type in India. Hell, it is an Indian company now.
They already build the Jaguar XF and Land Rover Freelander in Pune, India, and import most everything else the company makes. Why not an F-Type?
Reverse: That's A Lot Of Fiats
The Fiat 500 Club Italia, an organization formed in appreciation of the iconic 500—"Cinquecento" in Italian—car produced by the automaker Fiat (Fabbrica Italiana Automobili Torino), holds what the Guinness Book of World Records will call the world's largest parade of Fiat cars on July 9, 2006, between Villanova d'Albenga and Garlenda, Italy.
[HISTORY]
Neutral: What would you steal?
You've got a steal a car or truck that's common in your neighborhood, what is it?
Photo Credit: Getty Images