Oh, Austin. You're great at so many things, like food trailers, cheap and plentiful booze, live music, and barbecue. But you just aren't cut out for driving when it's icy out.
With the arrival of icy conditions just like last week, Austin again is dealing with an insane amount of traffic accidents. TV station KVUE reports that there have been more than 274 crashes since midnight in Austin, with about 137 of those occurring since 7 a.m. when people started attempting their commutes. Austin's police chief said his troops are dealing with 40 wrecks an hour.
While temperatures are only in the low 30s and thus "not bad" by the standards of people who live above the Mason-Dixon Line, or even north of Dallas, the ice on the roads has forced the closures of schools, business, government offices and the University of Texas. So why don't people just stay off the streets entirely? Because they can't. One fellow KVUE interviewed braved the ice because he had to get to his job at Freebirds, an obscenely delicious burrito joint, which makes him a damn hero in my book.
Lest you think I'm making fun of Austin or Texas, let me be clear that I am not; I lived there for 10 years, and as a reporter I covered the exact same kinds of cluster-ice-fucks that are going on right now. It shows just how bad things can get when a city gets hit hard by cold weather and isn't traditionally equipped to handle it.
G/O Media may get a commission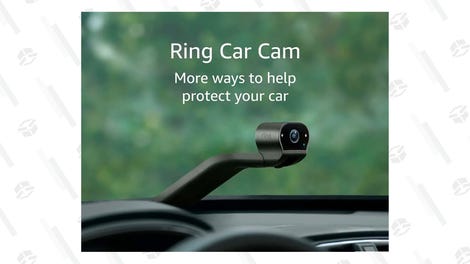 The good news is that there have been no reports of serious injuries. The other good news? It's gonna be 77 degrees in Austin on Friday. Hang in there, people!