Was it snowy or icy in your part of the country this week? It very well might have been, but I guarantee you it never got as bad as what Austin, Texas is going through. That's because when there's snow or ice in Austin it's THE END OF THE GODDAMN WORLD.
There are no salt trucks in Austin, no snow plows to come save people from their inevitable frosty doom. Stores, schools, roads, bus routes, government offices, universities, barbecue restaurants and other critical institutions close up shop until the cold retreats back north where it belongs.
And of course, no one in Austin has snow tires or even the slightest clue how to drive in this kind of weather, so it basically becomes a citywide demolition derby.
The Austin American-Statesman reports that between 6 p.m. Thursday and 4 a.m. this morning, there were 108 traffic crashes in the Austin city limits. Officials told the newspaper that out in the county there were some 50 crashes.
G/O Media may get a commission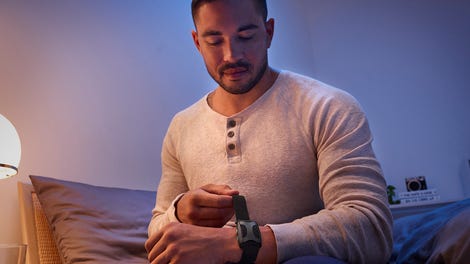 I can anticipate what all you bitter, frost-hardened New York, Boston and Chicago people will ask next: Just how much snow did these poor souls get? And the answer is... um, some freezing rain with temperatures just below 30 and a high of 37 today. Tomorrow it will reach 70 degrees.
Yeah. I know.
The good news is that none of these 158-or-so crashes in the greater Austin area resulted in deaths or serious injuries.
Don't roll your eyes at the Texans. This kind of thing just isn't up their alley.
Update: According to our pals at radio station KUT, emergency officials in the region now say they have responded to more than 250 car crashes. Still no fatal ones, thankfully. Maybe you guys should just try and work from home today?
Photo credit KVUE News