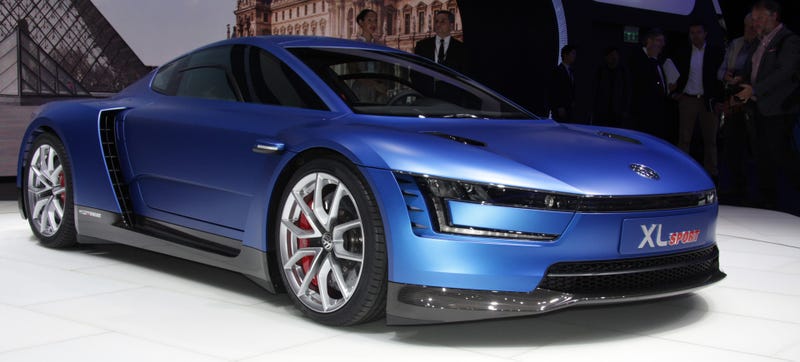 So. I'm writing this with my penis. Forget Bugatti Veyrons! If you got the money and the connections, try making VW build an XL Sport for you. Then give it to me, because I would daily drive it, forever.
I mean, it looked great on the press shots, but oh my god is it awesome in the flesh?! Who knew all the XL1 needed was a widebody kit, bigger wheels and some exposed carbon fiber, plus a 200 hp Ducati engine of course.
It might still not be the fastest, nor the most comfortable sports car out there. It might not even handle that good despite the added lightness. And it only comes with a DSG. Whatever. I want one of VW's Lotus-Tatras.
I don't even care about the color. Just whatever is in stock will be fine...