This week I was in Little Tokyo with my wife and son, and I found this toy Toyota bB Open Deck. I got it for Otto, because how often do you see these, and plus, it's close to the car he usually rides in. When I got home, I did some research, and the more I found out about this quirky trucklet, the more I liked it.
My wife's main car is a Scion xB, the American-ized version of the enclosed Toyota bB, which you've seen hooned around a track by Tiff Needell. I found I really like driving the little box, and it's well known how much I like little trucks and vans, so it makes sense I'd be taken with the Open Deck.
Look at this thing: at first glance, it's absurd. Tiny bed, tall, short wheelbase? Come on, you're thinking. But then, when you realize the rear window and rear bulkhead fold down along with the back seat to make a more usable bed, this thing starts to make a lot of sense. The big roll bars are really better thought of as cargo retaining and restraining hoops, and thinking of it like this, the Open Deck seems like a really fun, useful little car.
Plus, look at this absolutely clam-shit insane commercial for it, where what seem to be Thai seahorse-men cavort around the car. I have no idea what the hell is going on there, and it sort of creeps me out. They're surfing, I think? But it draws me in, as well.
G/O Media may get a commission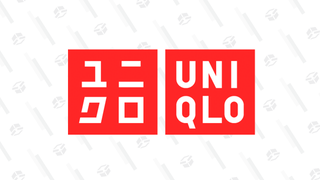 Year-round basics
Uniqlo Summer Sale
Who are these golden aqua-equinne-hominids? Should I pray to them? Would that be a good idea?
Maybe I'll pray to them just a bit and see what happens. Wish me luck!