We've already shown you our list of the ten ugliest cars currently sold in the United States. Although epic, it meant exclusion of some fantastically ugly cars sold only on the international marketplace. Until now. After scouring the globe from Australia to Russia, these are the ten top cars that make us want to run from the computer and hurl ourselves out the nearest open window. Vote for your favorite foreign fugly-mobile in the poll at the bottom or chime in via the comments if you think we've missed one.
10. Reva Electric Car (India)
Though we're supportive of the electric car idea, especially in India, it's hard to get excited about the Indian-built Reva Electric CitiCar from an aesthetic angle. The car voted "Worst Car Of The Year" by Top Gear is, also, one of the least appealing vehicles out on the road. It's like an unattractive car, cut in half, and then painted in a variety of unappealing ways.

9. Covini C6W (Italy)
G/O Media may get a commission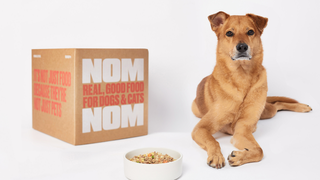 The Covini C6W is advertised as the only six-wheeled supercar in the world and, after looking at it, you can probably understand why. Despite having the look of a modern Italian exotic from a few angles, take a step back and the abundance of wheels makes it look like something out of a photoshop contest.

8. Lada 111 Touring (Russia)
The wagon version of the Lada 1110, the Lada 111 Touring takes the otherwise boring Russian sedan to unattractive heights. The Lada brand was created because the old name, Zhiguli, sounded like "gigolo," which turned off foreign buyers. The car was originally designed in 1996, but since it's Russia they'll probably make it for another 30 years. Modern style, like modern democracy, hasn't fully blossomed in the former Soviet Union.

7. Renault Trafic Crew Van (French)
As much as we love quirky French cars, we've had a hard time getting on board with the Renault Trafic Van, especially in "Crew" trim, which adds an extra window. The bulging cockpit, asymmetrical hood feature, flared fenders and little mustache all combine to make one fugly van.

6. Geely Beauty Leopard (China)
The Geely Beauty Leopard, other than proving that you can't just name a car beauty and expect it to be beautiful, is famous for being the first production vehicle with an in-car karaoke machine. We were sort of fans of the previous Beauty Leopard, so we were sad to see it take such a bloated, cladded and altogether funky-in-a-bad-way look. [Photos: ChinaCarTimes]

5. Bolwell Nagari (Australia)
In case you didn't know there was an old Bolwell sports car, the Australian automaker did the exciting Australian auto show circuit with their brand new Nagari two-seater this year. Powered by a Toyota V6, the car is clearly set to put performance ahead of style. Though it has the classic sports car look from the front, a peak around the side reveals misshapen, almost reptilian, vents and proportions only a Fierrari owner could love.

4. SEAT Altea Freetrack (Spain)
No longer an ugly concept car, the SEAT Altea Freetrack is finally a horrible reality! Built by VW's Spanish subsidiary and designed by someone who cleans their glasses with oil rags, the Altea Freetrack is essentially a crossover: combining the utility of a car with the look of an object created as a warning to humanity.

3. Ssangyong Rodius (Korea)
Once referred to as the R-Class with Down's Syndrome, the Korean-made Ssangyong Rodius is an exercise in just how strong a force thrift can be in allowing someone to rationalize a purchase. With it's dopey eyes and two-tiered rear, the Rodius is the trick this designer played on the world. Voted Britain's ugliest car, we had to work hard to find something more grotesque than this huge monstrosity.

2. Mitsuoka Orochi (Japan)
The Mitsuoaka Orochi is named for a Japanese mythical dragon that, apparently, destroyed others by looking at them. Part supercar, part dragon, part collection of random creases, the Orochi is phenomenally unattractive. Though relatively unique (they're going to make 400 of them), the Orochi is what happens when you take the classic design of a mid-engined supercar and combine it with a nightmare. The Orochi will haunt your dreams.

1. Weber Sportscar Faster One (Switzerland)
What can you say about the Weber Faster One that hasn't already been explained to a court-appointed psychiatrist at the war crimes trail for the designers behind the Swiss monstrosity? Though fast, wicked fast, the Faster One looks like an angry Frenchman whose head has been bashed in and has taken revenge on the world that has made him an outcast. Hide the children when this car is around.
Gawker Media polls require Javascript; if you're viewing this in an RSS reader, click through to view in your Javascript-enabled web browser.