There are still some people out there that don't believe motor racing is a real sport. Jalopnik readers know ten tests of man and machine that should set them straight.
Welcome back to Answers of the Day — our daily Jalopnik feature where we take the best ten responses from the previous day's Question of the Day and shine it up to show off. It's by you and for you, the Jalopnik readers. Enjoy!
Car racing used to be one of the most dangerous things a person could do, period. Around the turn of the 20th Century, drivers would attempt to wheel two-ton beasts across hundreds of miles of unpaved roads, sitting higher than a school bus and riding on wagon wheels. The cars were so unreliable that drivers had to bring a mechanic with them, sometimes repairing the car while it was in motion. A lot of people died.
So that's where modern grand prix racing has its roots. That tradition continues today with off road races, which take weeks to cover hundreds of miles of completely unmaintained terrain. Thanks to modern safety equipment, medical care, and rescue vehicles deaths are way down, but not gone. We hope to see no more deaths in motor racing in the future, but as of today they stand as a reminder of how tough bike and car racing can be.
G/O Media may get a commission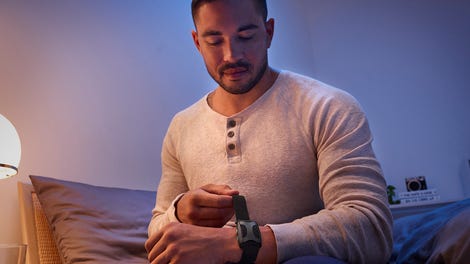 Since this list is restricted to races still running today, please remind us of particularly grueling races of the past in Kinja below. If there are any obscure current races that we forgot, please let us know in Kinja as well.
Photo Credit: Getty Images
---
10.) King of the Hammers
What happens when you put high speed desert running together with rock racing together in the same event? You get the King of the Hammers. It's about as difficult as offroad competition gets inside the United States.
Suggested By: Astonman1985, Photo Credit: King of the Hammers
---
9.) Rainforest Challenge
Like the Camel Trophy of old, this six-day 4x4 race across Malaysia's jungles is about as arduous as 4x4 competition goes. Read Four Wheeler magazine's account of the race here.
Suggested By: the bandido, Photo Credit: Rainforest Challenge
---
8.) The Nurburgring 24
The most difficult, daunting race track in the world is typically used as a testing facility these days, because no circuit is consistently harder on car and driver. Now imagine racing on that track in a triple-digit field of cars, where nobody really knows their way around the innumerable corners, for 24 hours straight.
Suggested By: Mechascroggs will eat your puppy's face, Photo Credit: Fred Mancosu
---
7.) Pikes Peak
We thought Pikes Peak was the most difficult hillclimb in the world back when it was largely composed of an unpaved dirt road with straight drop-offs down the Colorado Rockies. Now the whole thing is paved and somehow it has become even more dangerous.
Suggested By: $kaycog, Photo Credit: supremebeholder
---
6.) The 24 Hours of Le Mans
While the 'Ring may have a more challenging circuit for the uninitiated, the high-speed course at Le Mans may well be more difficult to drive over 24 hours. While the days of 80+ deaths crashes and 250 miles an hour down the Mulsanne Straight may be over, wringing through this place in a high-downforce, top-spec prototype is among the most arduous tasks on a paved track.
Suggested By: Gamecat235, Photo Credit: Getty Images
---
5.) The Isle Of Man Tourist Trophy
Over the years the IOM TT course has claimed the lives of 239 riders, making it perhaps the most deadly race in the world. People still run it today in faster and faster bikes, as well as sidecars. Insane.
Suggested By: CraigTV, Diamond Dustin, Photo Credit: Getty Images
---
4.) East African Safari Rally
The Safari Rally was known for being the toughest race in the World Rally Championship calendar. The 1000km trial was dropped from the WRC calendar for 2003, but the race is still going, attracting completely unhinged drivers for the continent's roughest rally.
Suggested By: nugu, Photo Credit: Getty Images
---
3.) Erzberg Rodeo
No race on this list has as high an attrition rate as the Erzberg Rodeo. It's run up a working mine in the Austrian Alps. Last year 1,500 riders qualified, 500 entered, and only a handful finished. In 2011, only nine riders made it to the end.
Suggested By: DemonOfTheFall, SuperFluke, Photo Credit: Christian Pichler
---
2.) The Dakar Rally
The Dakar Rally used to be the Paris-Dakar, running from Paris to the capital of Senegal. That race actually got too dangerous, so they moved to South America where the rally is currently underway as we speak. There is still a good chance that not everyone who enters the race will make it out alive, with riders sometimes succumbing to heart attacks in the rough terrain.
Suggested By: ULH, Photo Credit: Getty Images
---
1.) The Baja 1000
This is the only race we know where spectators booby trap the course, as if riding over a thousand miles through the Mexican desert wasn't hard enough. Even on the easiest of trips, you will shit yourself.
Suggested By: cazzyodo, Photo Credit: Getty Images