Sadly, crashing is an inevitable part of racing. The sport we love has taken many of our heroes, and although tragedy is never pleasant, it's important to remember who we've lost. Here are your suggestions for racing's ten most infamous accidents.
This is Answers of the Day — a feature where we take the best ten responses from the previous day's Question of the Day and shine it up to show off. It's by you and for you, the Jalopnik readers.
Want to see this gallery in one slow-to-load page? Click here.
10. Tetsuya Ota at Fuji
Suggested By: Daniel Parmelee
Why It's Infamous: Ota's crash during the 1998 JGTC race at Fuji doesn't get talked about much, but it should. A lackadaisical response from safety crews meant that once Ota's Ferrari F355 crashed into the back of a Porsche he was following during a parade lap, he was rescued by fellow driver Shinichi Yamaji — not the track marshals.
G/O Media may get a commission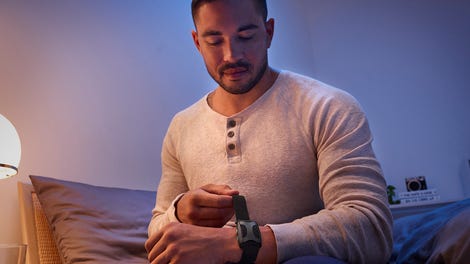 Photo credit: Youtube
9. Alfonso "Fon" de Portago at the Mille Miglia
Suggested By: geistkoenig
Why It's Infamous: Portago's crash at the 1957 Mille Miglia almost ended road racing for Ferrari. He was approximately 40 miles from Brescia, the starting point of the race, when a tire blew on his 335S. The car went into a ditch and was then launched into the crowd along the highway, killing him, his co-driver Edmund Nelson, and ten spectators, five of whom were children. Portago's body was found, severed in half, near the overturned car.
Photo credit: Youtube
8. Lorenzo Bandini at Monaco
Suggested By: Isetta
Why It's Infamous: Racing at the 1967 Monaco Grand Prix for Ferrari, Lorenzo Bandini was in second place when he entered the chicane by the harbor. His rear wheel hit the guard rail, sending him sliding into a lightpole near the track. His car then flipped. Sparks ignited the contents of the ruptured fuel tank, and Bandini was trapped underneath. When track marshals arrived to rescue him and right his car, it is believed that they accidentally allowed leaking fuel to contact the hot exhaust headers. The car exploded.
Photo credit: Youtube
7. Henri Toivonen at the Tour de Corse
Suggested By: Maxichamp
Why It's Infamous: Henri Toivonen's 1986 crash (preceded by Joaquim Santos's in Portugal, which injured 31 people and killed three spectators) spelled the end of Group B rallying. His Lancia Delta S4 shot off the side of a cliff and burst into flame on impact, after the fuel tanks ruptured and sprayed fuel on the hot turbocharger and kevlar bodywork. Race officials didn't know what happened to Toivonen and his co-driver, Sergio Cresto, until the two men failed to arrive at the finish. Half an hour later, when rescue crews finally arrived at the scene, all that remained was the blackened husk of the car and the charred remains of its occupants.
Photo credit: Youtube
6. Greg Moore at California Speedway
Suggested By: JalopJeff
Why It's Infamous: Like many of the drivers in this list, Greg Moore was very young when he died — just 24 years old. Racing in the last round of the CART championship in 1999, Greg had injured his wrist the day before in the paddock. He was cleared to drive by the medical team and took the green flag. Following a restart on lap nine, Moore lost control of his car and hit an access road, sending him through the air and into an infield wall at speed. He died on impact.
Photo credit: Youtube
5. Niki Lauda at the Nürburgring
Suggested By: RX-8
Why It's Infamous: After Niki Lauda's horrific 1976 Nürburgring's Nordschliefe, Formula 1 never returned to the track. The suspension on his Ferrari is thought to have failed, sending him into an embankment and then into Brett Lunger's Surtees-Ford. Lauda's Ferrari caught fire, and Lunger, aided by three other drivers who had arrived on the scene, eventually pulled him from the car. Lauda suffered such severe burns and inhaled enough toxic fumes that while in the hospital and a coma, a priest administered his last rites. Miraculously, six weeks and two races later, Niki Lauda was back in the cockpit of a Ferrari, racing for the championship.
Photo credit: Youtube
4. Gilles Villeneuve at Zolder
Suggested By: madmolf
Why It's Infamous: During qualifying at the 1982 Belgian Grand Prix, Gilles Villeneuve was attempting to pass Jochen Mass, who had moved right to let him by. Villeneuve moved right at the same time, sending his car up and over Mass's. He was launched almost 100 meters, and his car came down nose first, disintegrating on impact. Gilles was thrown from the car, still strapped into his seat, and was immediately rescued by a pair of drivers and a doctor who arrived some 30 seconds after the crash. He was airlifted to a local hospital, but it was already too late.
Photo credit: Youtube
3. Dale Earnhardt at Daytona
Suggested By: Demon-Xanth
Why It's Infamous: Dale Earnhardt's death changed the face of stock-car racing forever. Battling Sterling Marlin with three laps to go in the 2001 Daytona 500, Earnhardt's rear fender made contact with Marlin's front, loosening the rear end and causing Earnhardt to lose control of his car. It slid off the banking onto the track's flat inner apron and then turned sharp right, climbing up the track and smacking the outer wall. Earnhardt also collected Ken Schrader's car, which hit the wall next to him. The crash didn't appear serious at first, but the impact caused Earnhardt's head to snap forward — he wasn't wearing a head or neck restraint — and hit the steering wheel, killing him.
Photo credit: Youtube
2. Pierre Levegh at Le Mans
Suggested By: AustinTheBruiser
Why It's Infamous: This is the big one. Pierre Levegh's 1955 accident at the wheel of a Mercedes-Benz at Le Mans shook up the racing world and forever changed the way cars and drivers compete. For some time after the crash, it was believed that car racing would be outlawed around the world. Only two hours into a twenty-four-hour race, Levegh was attempting to pass an Austin-Healey in his significantly faster Mercedes-Benz 300 SLR. Confusion regarding track position caused him to strike the rear of the Healey, catapulting his Mercedes into the air. It flew into a trackside embankment meant to protect spectators, which caused the car to shatter, sending flaming debris into the crowd. Over 100 spectators were injured, and 82, along with Levegh, died. Mercedes did not officially field a team in competition for the next 30 years.
Photo credit: Youtube
1. Ayrton Senna at Imola
Suggested By: Optixtruf
Why It's Infamous: The final event of Formula 1's Black Weekend, Senna's death followed the death of fellow driver Roland Ratzenberger during the previous day's qualifying and a terrifying crash for Rubens Barrichello. After a safety-car period, Senna was leading the race when his car went straight off the track at Tamburello — the cause has long been attributed to a broken steering shaft, though it's still actively debated — hitting the wall at high speed. It is thought that the front wheel of his car swung up and impacted his helmet, killing him.
The entire Formula 1 community and millions of fans went into mourning, and the sport, along with its approach to safety, has not been the same since.
Photo credit: Youtube