Why should soldiers be the only ones to enjoy the coolest, most capable off road vehicles on the planet? Jalopnik readers know ten military vehicles us civilians desperately want to drive.
Welcome back to Answers of the Day - our daily Jalopnik feature where we take the best ten responses from the previous day's Question of the Day and shine it up to show off. It's by you and for you, the Jalopnik readers. Enjoy!
Now, we tried to keep things vaguely within the realm of reality with these ten vehicles. We wanted military vehicles that have been built in some serious capacity, so we had to leave off the 650 horsepower Howe & Howe Ripsaw, which does 0-60 in around four seconds.
G/O Media may get a commission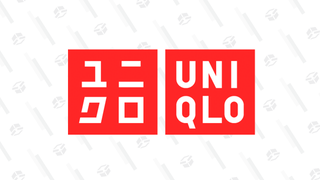 Year-round basics
Uniqlo Summer Sale
We also left off vehicles that don't have any contact with the ground. Many of our readers thought it would be easy to operate an A-10 Warthog as a daily commuter, but that's dreaming a little hard. The same could be said for military-grade hovercraft, righteous as those things are.
Also, we left off the easiest military vehicle to drive for personal use, the Chevy M1009 military Blazer. Those things have heavy duty axles and suspension, plus a 24 volt system and an unsmogged 6.2 liter diesel V8. That all sounds awesome, but some of our readers have actually driven these things and they know they're pretty awful to drive.
So what other military vehicle do you dream of driving yourself? Conversely, if you have ever driven one of these things, what was it like to drive? Let us know in Kinja below.
Photo Credit: YouTube
---
10.) Unimog
If there's one military truck that can go anywhere and still be maintained by a regular human being, it's the legendary Unimog. With portal axles, they look like they could take a direct hit by a nuke and not be bothered.
Suggested By: ejp, Photo Credit: Alexandre Prévot
---
9.) Power Wagon
While not as tech-ey or crazy looking as the Unimog, there's no question it'd be easier to run a super-capable WWII-era Dodge Power Wagon. Also, just saying "I drive a Power Wagon" is so American it makes bald eagles cry tears of Miller High Life.
Suggested By: Mason-Dixon, Photo Credit: James Tworow
---
8.) Tatra 813
There is very little in this world that is as capable off road as an 8x8 Tatra. Getting parts from the Czech Republic would be a challenge, but you'd have a truck that can challenge for victory at the most grueling race in the world, the Paris-Dakar. And they can do this.
Suggested By: JayHova, Photo Credit: roovuu
---
7.) Rheinmetall Transportpanzer
This list would not be complete without an amphibious vehicle. Why not Germany's Transportpanzer Fuchs? It's designed do 66 miles an hour on the Autobahn, plus you get to make "Transportpanzer gives no Fuchs" jokes all day long.
Suggested By: m2m, Photo Credit: Dirk Vorderstraße
---
6.) Volvo TP21 Sugga
Sweden's go-anywhere Volvo Sugga leads the world in the 'looks most like a disembodied boar's head' segment. They are brutes, but there are plenty running around on the streets of Europe. Red Bull even has a few promo ones.
Suggested By: Estoque21, Photo Credit: Kenjonbro
---
5.) NSU Kettenkrad
There are a lot of amazing military motorcycles to choose from, but we can't overlook one that has freakin' tracks. many are turned off by its wrong-side-of-WWII connotations, but nothing stops an NSU Kettenkrad.
Suggested By: fintail, Photo Credit: German Federal Archives
---
4.) Canadian Military Bombardier Iltis
These were like the Canadian Jeep, but with VW diesel engines. One even won the Paris-Dakar back in 1980 with the same kind of four wheel drive system as the Audi Quattro.
Suggested By: MooseKnuckles, Photo Credit: VW
---
3.) Oshkosh HEMTT
Sometimes you just need a humongous land train of a truck. For that, there's the Oshkosh HEMMT. They are absolute beasts and they're pretty economical as well. You might see as high as four mpg!
Suggested By: Who needs swaybars anyway?, Photo Credit: Mark Holloway
---
2.) Daimler Ferret
This is the British post-WWII Daimler Ferret, successor to the Daimler "Dingo." The visibility is awful, the steering wheel is at a bit of an odd angle, and you'll probably have to take off the turret that most ones have. You end up with a very compact, streetable trucklet that you can park on the street as well as storm the Nazis through the forests of Western Europe.
Suggested By: smalleyxb122, Photo Credit: Kenjonbro
---
1.) Chenowth
If the military built a heavy duty Baja 1000 buggy racer, it would end up looking a lot like the Chenowth Desert Patrol Vehicle. You can find these things midair across the Middle Eastern desert looking like they were plucked from the next Mad Max movie.
We want one right now.
Suggested By: JSWilson64_g, Photo Credit: Marion Doss