In early 1980s, Nissan was on a mission. It was fighting Toyota for supremacy in the Japanese market, trying to prove itself with high-tech road cars and flame-spitting race cars to draw people into the showroom. And it was making a case for itself, but it had a problem.
Nissan's big racing draw were its Super Silhouette cars. Built under Group 5 regulations, some parts had to carry over from road car to race car, but they were mostly cosmetic. Many Group 5 silhouettes ran on custom tube frames and chassis.
Nissan had a trio of cars that looked like the road cars it sold to the public, but under the skin were from-the-ground-up racecars. There was the Skyline, the Silvia and the Bluebird. Together, they were called the Nissan Turbo Corps.
G/O Media may get a commission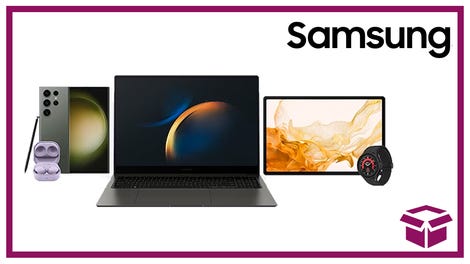 24 hour deals
Discover Samsung - Daily Deal
All three cars shared the same basic design and the same engine: a simple 2.1-liter turbocharged four-cylinder with a race-only dual-overhead cam head. Called the LZ20B, these cars may have shared badges with road-legal coupes, but they were good for 570 horsepower, around as much as a Formula One car of the day, as Nissan claims in its official history.
The story of this engine is that back in the '70s, Nissan only had a single cam engine at its disposal and its cars were getting rolled by rotary Mazdas and twin-cam Toyotas. Rather than keep hacking at its single-cam problem, Nissan managed to fit a twin-cam head on its engine to stay competitive. Things built up from there, particularly once boost entered the equation in 1979.
If you might be thinking that, hey, 570 HP out of 2.1 liters using early turbo technology must make a ton of turbo lag, then yes! You are extremely correct.
These cars were terrifying, as you can see on a little test drive of one of the famous red-over-black DR30 Skylines on a wet track:
Watch the video and you'll see why these cars were so popular in their day. The cars look awesome, they shoot fire, they were reasonably high-tech, but also relatively straightforward to design and run. It's easy to understand why Nissan felt like this trio of race programs was a winning strategy. Of course, it would totally bite the company in the ass later in the decade, but early on in the '80s it was a more than fine.
This was a transition period for the Japanese auto industry. The big money days of the late '80s were not yet upon them, but each company already knew that it needed to advance significantly. "Voluntary" import restrictions were coming down in their top export markets, including here in America, and Japan's carmakers knew they had to move away from low-profit basic cars in favor of high-profit sports and luxury cars with more power and tech.
That's why this period had so much development of twin-cam engines, turbos and international motorsports programs, though they were still in some stage of adolescence. In the span of just over a decade, Lexus and Acura were taking over America, Mazda had won at Le Mans, and the Japanese auto industry had matured on the back of a massive economic bubble.
But back to Nissan racing. In any case, in 1982 the world authority FIA declared that it was bringing Group 5 to an end on the international racing scene in favor of Group C. No longer would carmakers have to pretend that their race cars were somehow based on road cars; the top class would be pure prototypes, with no resemblance to street machinery. Instead of going for looks, teams would chase outright aerodynamic and fuel efficiency. The western world had lived through two gas crises in the 1970s, and now the French FIA wanted to keep things relevant for the '80s.
Nissan's plan of attack to getting a grip on Group C was a lot like its strategy for its Super Silhouette program. The company tested out a trio of different designs, each one run by a different silhouette team, but all running that same LZ20B engine.
I'll highlight first the Silvia Turbo C, sharing the same driver as the Super Silhouette Silvia, Kazuyoshi Hoshino. And it shared the same LZ20B engine, too. But the car is fundamentally a March 83G, from the UK, actually designed by the later-legendary Adrian Newey, one of the greatest F1 designers of all time.
As you can tell, it's a typical all-out prototype, designed around an aluminum monocoque (itself derived from the March 81G supported by BMW a few years earlier) with the engine sitting behind the driver.

Then there was the Fairlady Z C, sharing the same driver as the Super Silhouette Gazelle, the 1980 and '82 champion Haruhito Yanagida. As the car's team profile remembers, "The race fans and FAIRLADY Z fan were in tears of gratitude for the revival of 'Z master Yanagita.'"
Again, the car had the same LZ20B engine, but this time it was in Japan's first own domestic Group C prototype, the LM03C from the aspirationally named Le Mans Co., Ltd. The headlights were meant to evoke the look of the then-new Z31 Fairlady Z/300ZX, but that was the only relation to anything road car-related. This was a fully-fledged mid-engine prototype.

And finally there was the Skyline Turbo C, driven by Masahiro Hasemi of Super Silhouette Skyline Turbo fame. Let's not forget that the Super Silhouette cars were wildly popular in Japan, iconic still to this day in their own right and as the foundation for the over-the-top Bosozoku and Kaido racer styles recognized around the world.

Now, what's weird about the Skyline Turbo C is that it stayed front-engined. It was basically a re-engineered Group 5 Super Silhouette car. Same 570 HP. Same 400 lb-ft of torque. But not the old mega-flared body was squished down into a near-prototype shape. It has a kind of promise, in a weird way. I think it was the only front-engined Group C car ever made.

As it turned out, this was probably for good reason. Not only did the public hate the new Skyline's lack of any road car looks, the car didn't perform either. The Skyline Turbo C retired from the one major race it entered, the Fuji 1000 Kilometers in 1983, five seconds slower per lap than the Fairlady Z C (which also retired) and another second per lap slower than that compared to the Silvia Turbo C. That car was the top-finishing Japanese machine, both starting and finishing 7th behind all of the Porsche 956s.

Nissan got the message pretty quickly, and stuck with the mid-engine format for its prototype efforts. In 1985, when Nissan finally felt it was ready for the 24 Hours of Le Mans, it entered with a March chassis. And when Nissan had its best shot at the overall win at La Sarthe, with the 1000-horsepower R90C in 1990, it was an evolution of a design done in partnership with British Lola, also fielded in part by Ray Mallock Limited out of the UK as well.
But that's not the whole story. Nissan didn't totally streamline its racing efforts, and it helps understand why the company never quite got its shit together enough to win at the 24 Hours of Le Mans.
There are two odd signs: the first is that for 1984, Nissan didn't entirely give up on the Skyline Turbo C. The newly-formed NISMO took its name and slapped it on another chassis from Le Mans Co., Ltd. an LM04C. Nissan seemed to be really into this car, or at least it was into its Tomica toy partnership with it. The company had this sweet sketch done for the thing:
And gave it a nice photoshoot.

Three chassis were supposedly made, two with the LZ20B and one with the FJ20C, which was, oddly, the twin cam turbo four that came in the Skyline road car and was supposed to replace the LZ20 a few years earlier.

As it was, the LM04C was not a hit. "The reliability of the engine was remarkably inferior, and the chassis rigidity was also low, failing to achieve a good result," Japanese Wikipedia stiffly notes.
Its successor, the LM05C, however, was at least somewhat successful, coming in second to a March-based Silvia at the '85 Fuji 1000km. The LM05C, however, was no longer branded a Skyline Turbo C, which Nissan by then was using on a different March-based car. The LM05C, however, did get the Skyline road car's FJ20C engine, though the Skyline Turbo C of that year got the VG30DET turbo V6 out of the Fairlady road car, though the Fairlady Z C name was no longer being used in racing, and though the VG30DET was also being used in the Silvia race car, though not the Silvia road car at that time.
How anyone kept all this straight at the time, I do not know.
So the Skyline Turbo Cs were a bit of a mistake, losing that road car look that made Skylines so relatable on track. "These cars are also terrible," one fan who was there at the time recalled.

What makes this all seem so strange is that Nissan repeated the same mistake decades later. In 2015, NISMO debuted a front-engine LMP1 prototype called the GT-R LM. And while it had the GT-R name, it didn't run the GT-R's engine, it was front-wheel drive only (after the team failed to get its all-wheel-drive system to work) and the car never lit the public's imagination, though it certainly captured mine. Without the money or the popular support to keep the program going, a few early failures and teething problems meant that Nissan gave up on the program before the year was over.

And again, Nissan through the '80s, though the company consolidated its design format for its race cars (foreign-assisted chassis, mid-engine layout), Nissan stuck with running three different teams, in some ways competing with each other. Looking at 1990 alone, Nissan in America got its own Group C prototype the GTP ZX-Turbo/ NPT-90 (in IMSA it became most successful of these teams winning two championships after its pig-nosed predecessor took the title in 1989), Nissan in Europe ran its own Group C prototype the R90CK and Nissan in Japan had its own Group C prototype the R90CP (P for Oppama, where Nismo is based, as Mulsanne's Corner notes).
This is the sort of strategy Nissan had started in its Super Silhouette days, where it was fine if any Nissan won. When it was up against factory-backed efforts from the rest of the world's top manufacturers at Le Mans, the multi-pronged approach wrecked all the Nissan's chances. I spoke with Ray Mallock a few years back for a story unrelated to these Nissans, but he still brought up how Nissan let a Le Mans win slip out of its hands:
[Ray Mallock's R90CKs] were not only faster than the Jaguars that eventually took the win, RML's Nissans used less fuel. (In fact, RML's Nissans were so fast that one was the third fastest car at the 24 Hours of Le Mans in 2014.)

At five in the morning during the 1990 race, RML's fuel tank split. It was a problem that Nissan's European team had discovered during testing, but they had not shared their information with the RML working out of America. Ray did not sound particularly pleased about that point when I had him on the phone.

I started reading and writing about the Skyline Turbo C because it was strange and quirky. I didn't realize it would help explain why Nissan lost out on the chance to beat Mazda to the punch as the first Japanese manufacturer to win Le Mans.
In the end, I'm a little torn. I can't help but love these oddball cars, but I understand that they were a bit of a betrayal of what makes race cars so cool. They were never extensions of road car aspirations and they were never free to be fully-fledged racing dreams, either.
The link between road cars and race cars can only be stretched so thin before the racer becomes a lie.