"What the hell is a Skoda Yeti," you may be wondering, assuming you were even able to get passed the strange anthropomorphic face of this car, with its grille like an old Englishman's mustache and headlights like a set of reading glasses perched on the bridge of a nose. Well gather 'round, and meet one of the neatest cars you'll never see in America.

In the 1990s the Czech automaker Skoda was a bit of a joke. The cars weren't all that desirable, they were slow, and generally considered unpretty.
Then Volkswagen corporate monolith swallowed it up and something strange happened: Skoda got into a groove. Using VW group toys, all of a sudden the company had good, reliable, fun, and inexpensive cars in its lineup. Skoda had a personality, making quirky things like the Roomster van/wagon/thing and the Yeti, one of the most distinctive small SUVs around.
(Full Disclosure: I borrowed a friend's Yeti for a spell. She'd cleaned it and left fuel in it. I returned it mildly less shiny than when I picked it up. Thanks, Mary!)
At a time when your options were "slightly curvy box" or "slightly curvier box," the Yeti's unashamed squareness was refreshing. And the fact that was more fun to drive than it had any right to be is a big bonus.
G/O Media may get a commission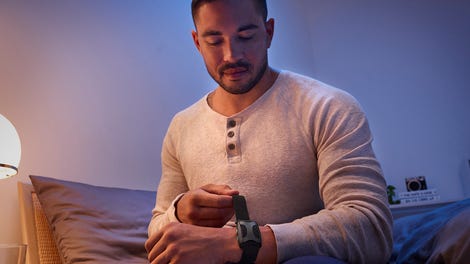 What is it?
In 2005 Skoda revealed a concept for a new "SUV," which I guess we could call this; the Yeti. It was a chunky looking thing covered in cool details. It looked a touch like a cross between a Toyota FJ Cruiser and a Nissan Cube. Not the kind of thing Skoda would ever actually make, right? Delightfully, wrong. When 2009 rolled around a sweet little SUV was sprung upon the world.
It kept some of the quirks of the concept – the round fog lights being the stand out detail. It looked almost like it was blushing, pleased to be around. It was boxy, not trying to be "premium" or "sporty" but just be a spacious thing to transport people and their stuff.
Skoda had been developing a personality over preceding years and the Yeti was proof of it. Later in its life Skoda tried to make it a bit more sensible with a facelift that killed some of its charm, be we needn't worry about that looking at this sweet 2012 example.

It came with a number of petrol and diesel motors with front or all-wheel drive, so if you lived in the suburbs or at the foot of Snowdon you could get out of the drive trouble freeish.
The Yeti is surprisingly practical considering its 166 inch length. (That's a pipsqueak in 'Murica, mate. We've got coupes that are almost three feet longer. –Ed.) Offering nearly 15 cubic feet of trunk space with the rear seats in place, 56 with them down, and 62 with the rear seats removed. If you want to use the Yeti as a van, you can.
Specs That Matter
The Yeti I drove had a 2.0 liter TDI motor, a "dieselgate special" at that. It kicks out a claimed 138 horsepower and 236 lb-ft of torque. Allegedly it'll crack the 0-62 mph run in 9.9 seconds and, if you have the space, hit 118 mph.
Skoda claimed it would get 33mpg city and 44mpg highway. In a mix of driving I saw an average in the late 30s, so, not bad. The car I drove has had "a life" so its motor is neatly broken in.
What's Great
The Yeti is completely and utterly unpretentious. No part of it pretends to be sporty, or dynamic, or overstimulating. Its controls are big and chunky so you can't miss them, and there aren't too many of them to confuse yourself with. Every piece of information is easy to spot and uncluttered.
Yes, the car I was in was a high trim so it came with nav and leather seats, and such, but that simply makes it a better place to be, rather than painting a needless veneer of small SUV opulence.
You sit high and there's plenty of visibility so you feel like you have a handle on the environment around you.
And you know what? It looks pretty cool, too.
What's Weak
You mean aside from the emissions-cheating motor? The rear seat folding mechanism can be a bit awkward, which isn't ideal for a family car. I wasn't a huge fan is of the infotainment but that might be down to the fact that it's an old VW unit from what seems like a lifetime ago. Mod cons were different back then – cars came with CD players as a perk, for one.
Driving
Once you've hoisted yourself in (it's a tall thing, though not Range Rover in "big" mode tall) and sorted your seating position out (trouble free, easy to do) there's very little drama associated with the Yeti. The diesel motor makes a bit of a din when you start it up and you can feel its wobbliness through the wheel, but once you're moving it's not too intrusive.
Even though it's a practical car for practical people, the 138 HP motor doesn't half shift. Once you hit the turbo diesel torque band you'll fly along the highways and byways rather neatly. I wouldn't go so far as to say it's "fun" but you can make decent progress if you need to. The DSG dual clutch 'box fitted was pretty good, though it is a touch jerky when setting off. The tech has moved forward since the Yeti came out.
The Yeti has a bizarre handling quirk–it gently bounces. It's not intrusive, it doesn't upset the car, but because it rides high and has squidgy family friendly suspension it'll bounce over every lump and bump it finds. Rather than finding such upward mobility off putting, I find it adds to the character of the car. It's a waggy family Labrador of a car designed to be useful, helpful, and charming. Of course, those soft springs mean that when the going is smooth you don't end up with a knackered spine.

As it's a high rider, taking corners at any kind of pace results in a big dose of body roll. As it's not a sports car that doesn't matter all that much. Chances are it'll be full of children/stuff/dogs most of the time so driving it on the door handles will be out of the question anyway.
In town it's a joy. If you need to take it around a tight bend, or navigate it in to a parking spot its huge glasshouse comes in to it own. You can see out of its huge windows, its massive wing mirrors mean you can keep a beady eye out for errant cyclists/children/elderly people on mobility scooters without worry of clattering them.
Its steering is light and easy. Perhaps a touch too light, if I'm honest. There's not masses of feel in there and placing the front wheels can be tricky at higher speeds.

I took a friend out in the Yeti for catch up, we're a talkative pair and I was worried that the brickish shape would mean too much highway wind noise in the cabin to make lewd jokes without needing hand gestures. I needed my hands to drive, so it would be a huge negative. There was wind noise, but not so much it killed a conversation. My hands stayed on the wheel, my mind in the gutter.
Yeah, it can be a touch noisy, a bit clattery, and bouncy… but it's big, practical, and easy to drive day to day.
Value
At the end of its life Yeti prices ranged from surprisingly cheap ($27,407) to still not as much as you'd expect ($36,845) for one with a big motor and some extra toys. And don't forget, cars in general are more dear in the U.K. than they are in America. By the end of its life the Yeti wasn't as sharp as rivals, but keen pricing still made it a decent proposition. For the space you get… it's a good deal.
Verdict
It's not often than practical family cars have character. They're usually dull boxes designed to move people from A-B. The Yeti feels different. It's a happy car. It makes you feel good by virtue of its ease of use, its distinctive little face, and chunky looks. It's one of Skoda's greatest hits, really. It's shame it's gone, now replaced with the far less exciting (in both shape and name) Karoq.