If you've been jonesin' hard for the oft-rumored Scion FR-S sedan, then get excited for some good news: Toyota is reportedly pushing hard for a four-door version of everyone's new rear-drive coupe by 2016. That is, if Subaru gives it the thumbs up. Will they?
According to Edmunds, Scion very much wants a sedan variant of the FR-S, but the problem lies with Subaru, who co-developed and build the coupes. For unstated reasons, they may not agree to the deal, according to an unnamed source.
Scion has been "pushing hard for a sedan variant of the FR-S, but Subaru has been dragging its heels on it," said a source who asked not to be identified. Subaru's version of the coupe is the BRZ.
It's possible Subaru is afraid that a sedan version of the FR-S and BRZ will compete too closely with their upcoming new WRX, but that's purely speculation on my part. They're quite different, yes, but could potentially vie for the same buyers looking for a fun, inexpensive performance sedan.
G/O Media may get a commission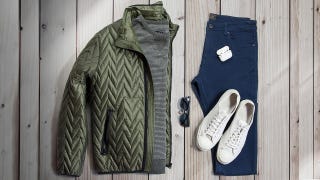 60% off
Jachs NY Fall Sale 60% Off
At any rate, more than ever it looks like the FR-S sedan is a very real possibility and not just a rumor. Is anyone else imagining a modern-day E30 sedan?
In other Scion-related news, the brand is apparently working very hard at not being dead. They're planning a slew of new cars including what is said to be a redesigned xB hatchback in 2015.
"In the next two calendar years, we will have a blend of both upgrades to the products we have in the market and at least one new model," Scion's Doug Murtha told Edmunds in a phone interview. The new model will arrive in "calendar year 2015, and it will be either model year 2015 or 2016. It will certainly not be a 2017 model."
That's good news for Toyota's beleaguered, supposed "youth brand." It has slogged along for years now with an aging, unappealing product line (besides the FR-S) and is currently desperately in need of some fresh meat if it expects to survive.
Besides an FR-S sedan, are there any JDM Toyotas that would make good Scions on our shores?