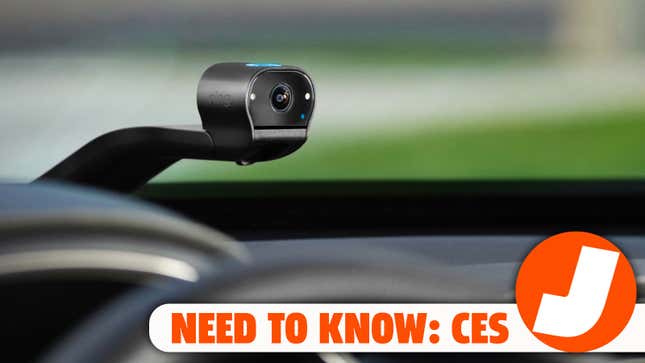 The Ring Car Cam is finally available two years after it was first announced. The Amazon-owned home security company had shown the Car Cam in late 2020, as the Verge reports, but the in-car camera didn't materialize until now at CES 2023. The Car Cam is expanding Ring's purview out of the home and into the car with a device that links to the Ring App on your phone and lets you see and record footage of the interior and exterior of your car.
This NYC Garage Takes Vanlife To The Next Level | Jalopnik Visits
The dual-facing camera will record while your car is both in motion or when it's parked. The footage is stored locally but can be uploaded via Wi-Fi at home or by using your phone as a hotspot. There's also a subscription plan called Ring Protect Go that brings LTE connectivity, but it costs $6 per month, or $60 per year. That adds a mildly annoying fee to the Ring Car Cam's premium price, which starts at $200 for pre-orders, but will go up to $250 at retail. Preorders are open now, and the company expects to begin shipping on February 15.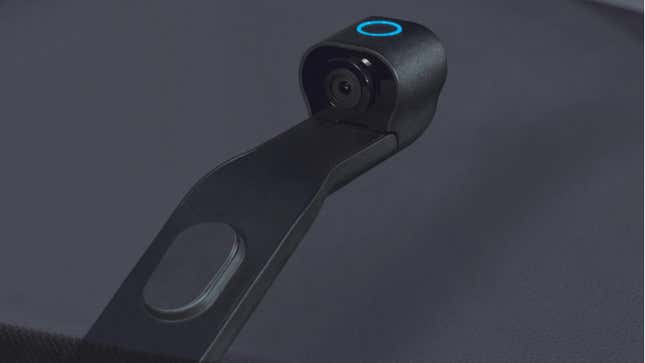 The Car Cam mounts between the front windshield and dashboard, and draws power from the OBD-II port. You can route the cable and probably tuck it away neatly, which sounds less tedious than installing a dash cam near the rearview mirror — and having to dig into your headliner or A-pillars to route cables. That alone could justify its premium price, but the Car Cam also has a decent array of technology, including motion sensors, speakers and microphones.

The audio input and output features enable "Two-Way Talk," which will allow you to talk to people inside the car, which seems like a rare use-case. If you drive a Kia, I guess you can ask hackers to please leave your car alone. But a neat feature enabled by the Car Cam's array of sensors is "Traffic Stop," which records up to 20 minutes of footage if you're pulled over by police.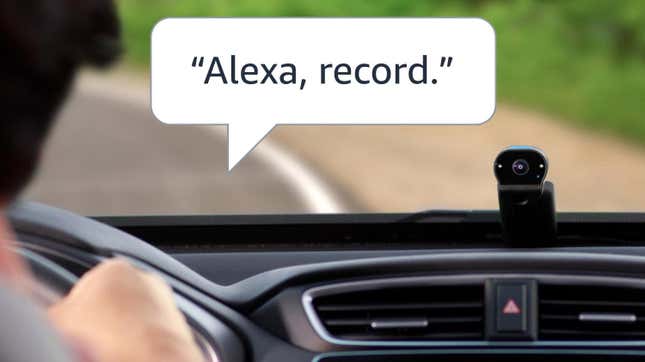 The feature is voice-enabled, so you don't have to take your hands off the steering wheel: just say, "Alexa, record." I'm not a particular fan of Alexa, but I'm all for making traffic stops more transparent for the sake of safety. Of course, the caveat here is that Ring has a track record of sharing footage with police and other state agencies without permission from owners.

Ring might be anticipating criticism related to this by claiming the Car Cam will have end-to-end encryption, but Car Cammer beware. There's also a privacy shutter — in case you don't want the Car Cam to see or hear anything going on in the cabin.
While you don't have to be a Ring ecosystem user already, the Car Cam is controlled by the Ring App. But for people who've considered the Scanner Darkly undertones and chose to commit to the Ring ecosystem of home security alarms and video doorbells, the Car Cam looks like an easy, albeit pricy, choice.