What do you get when you want to lunch on a Raptor? You get a Tyrannosaurus Rex, naturally. This is the Ram TRX, complete with at least 575 horsepower, and Ram parent company Fiat Chrysler Automobiles just confirmed it's going into production.
The Ram TRX was first revealed as a concept in 2016, and back then it was just seen as that—a concept. After all, if FCA wanted to build something greater than the Ford Raptor, with its 450 horsepower turbo V6, it would have to try a little harder than it did with the Ram Rebel. Like, at least 100 HP harder.
But what a concept it was. It came with a 575-HP 6.2-liter supercharged V8. Six-point racing harnesses for every passenger. Advanced suspension that Ram claimed was "only shared with the fastest off-road trucks in desert racing." FCA even made a whole marketing video about it:
Alas, just a concept though.
Or so we thought.
FCA announced that the TRX is indeed going into production at its big business meeting in Italy this morning, meaning that the off-road desert racer wars are officially ON.
But since nobody in their right mind these days tones the engine in a concept down (horsepower is cheap, after all), we can probably expect that the 575-horsepower engine in the concept will just be a starting point. Ram has already been hinting at the same 707-HP featured in its Hellcats and Trackhawks and whatnot, and rumors over at 5thgenRams.com actually point to two different models, one named the "TR," with a naturally aspirated V8 putting out 520 HP, and the full-force TRX, with a supercharger bringing it up to 707 HP.
G/O Media may get a commission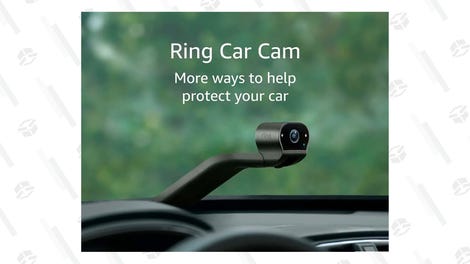 No word, however, on if those beautiful harnesses, those splendid side exhausts, or positively bitchin' bed-mounted spare tires will make it into production.
There is just one disappointment that we can see already, sadly. The original Dodge Ram T-Rex concept, from back in 1997, came with three axles and six-wheel-drive, and we're not seeing that on the new one.
Don't worry, Ram. It's not too late to make it right.