Ahhh, the French champagne has always been celebrated for its excellence! Alex Roy doused with bubbly upon successful breaking of the transcontinental record.

Orson Welles once spoke of "the confidence of ignorance" in terms of the beginning of both his stage and screen careers. Henry Rollins once remarked that he learned not long after he joined Black Flag that one could get away with a lot of shit if one merely acted as if it was all one knew how to do. Alex Roy simply wanted to make a lap of Manhattan as fast as possible after seeing Rendezvous. He ended up breaking a transcontinental record that stood for 23 years.
Welles, having checked the books, realized that there was no law in New York that stated one had to be ill to ride in an ambulance. He proceeded to do just that, utilizing one to travel between CBS and NBC, simply to dump money into the coffers of his Mercury Theatre. Six or seven decades later, Roy talked to his lawyer on the eve of application for the 2003 Gumball 3000 and realized that he might legally be able to get away with disguising himself as a German police officer.
At the end of Bullrun 2006, I was out of cigarettes and bumming off of Haller and Herr Roy. Since that year's rally had run from New York to Los Angeles, the classic metric for such records as established by Brock Yates in defiance of the double nickel and in honor of Erwin G. "Cannon Ball" Baker, I asked Alex if he thought the 32-hour, 7-minute record set by David Diem and Doug Turner in their Ferrari 308 during the 1983 running of the U.S. Express could ever be bested. Roy gave me the stock answer; one I'd heard from Brock Yates four years before regarding the 32:51 record set by David Heinz and Dave Yarborough in an XJS on the final Cannonball. There was no way. With today's traffic congestion and the current excellence of police technology, there was simply no way. He was lying through his teeth.
A couple of months later, sitting in my hotel room at the Marriott outside Charles de Gaulle airport, I got one of Alex's typically-frantic text messages. Curiosity piqued, I called him back. He asked when I'd be back in LA. I replied that I had a vacation scheduled after the Paris Auto Show and I'd be home on October 8th. He faxed a non-disclosure agreement to the hotel told me that I needed to get to Santa Monica as soon as I landed. He was going to break the transcontinental record. Oddly enough, I'd flown to Europe on Aer Lingus flight EI 144. I'd be flying back while crossing his path somewhere in the middle of the country.
Cory Welles (as far as I know, no relation to Orson), the director behind the as-yet-unfinished (but coming) documentary 32 Hours, 7 Minutes and Alex had decided to see what it would actually take to do what Diem and Turner did over two decades ago in a modern environment. And as such, I found myself at dinner with Cory's family and journalist Gary Jarlson, who'd witnessed the end of numerous runnings of the Express, including Diem and Turner's epic marathon drive.
G/O Media may get a commission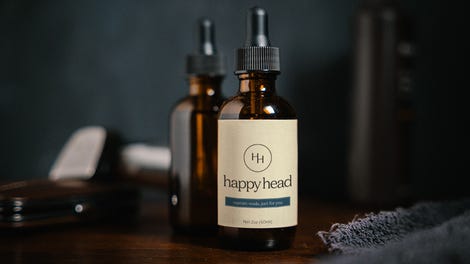 Jarlson noted that there was construction on the 15 on the way in from Barstow. We tried in vain to get in touch with Cory, Alex and Dave Maher — Alex's co-driver during his inaugural Gumball in 2003 — in the vain hope of rerouting them. We gathered in the rented suite to wait. Around midnight, we walked down to the pier where we were joined by the crew of Polizei Air, the spotter-plane crew who'd been known during the run as both "Cowbell Air" and "Ozzel Air." The film chase car (a Cayenne Turbo) headed off to the intercept point on I-10. I stayed behind. I wanted to see that blue E39 come over the rise. And at 1:30AM, it did exactly that, with one headlight out — right into a rat's nest of bored police officers who had no idea how many laws had been broken in the last day and a quarter. Maher jumped out of the passenger side and shoved the time card into the battery-powered punch clock Lelaine Lau had flown out from New York after the start.
Alex got out of the antenna-festooned M5 and declared, "I'm never driving again."
Some might call a forward-observation/chase airplane a cheat, akin to Carrie Bradshaw never removing her brassiere during moments of fleshy union while working as a sex columnist. But in 1983, much to the consternation of the other U.S. Express contestants, Diem and Turner did exactly that. After all, if the police can use a plane to spy on drivers, who's to mandate that drivers can't utilize an aircraft to watch for them? The plane — coupled with Alex's expertly-programmed scanners — saved them in Oklahoma, where the previous April, during the first attempt at the record, the trusty Polizei M5 took a dirt nap due to a clogged fuel filter. The authorities took an interest in the machine at a local BMW dealer after Alex was overheard at the airport talking about the failure of the run. By some dint of luck, the M5 was returned to New York unsearched. He vowed not to drive in the state again. But in a classic Dante Hicks "I wasn't even supposed to be here today" twist of Murphy's tail, an earlier-than-anticipated fuel stop forced Alex into the driver's seat. Shortly thereafter, the police started to take an interest in the German sedan with a "Storm Chaser" sticker on the bumper. Diem and Turner survived an encounter with an officer in 1983 Zanesville, Ohio. Roy and Maher would likely not survive one in 2006 Oklahoma. They slipped into the pocket behind a semi as the officers watched the eastbound side of the freeway, convinced that the nuts in the BMW had turned around in an attempt to elude them. The relative safety of the Lone Star state line was within sight.
Maher began to zone out on his next leg, giving it his all and then succumbing to hallucinations. By far the faster of the two, Maher's formidible all dwindled while Roy stood watch helplessly until the next fuel stop. If they were to definitively break Diem and Turner's record (which they felt they needed to do by at least an hour, given the milage differential between Santa Monica and Newport Beach — the terminus of the '83 Express), Alex had to turn off his inner nanny and essentially hoon it to the pier. Which is exactly what he did. From the Interstate 15/10 interchange to the finish line — 54 miles, Roy averaged 99mph — at one point taking an 360 Modena by surprise. The Fezza driver never caught up. And the cops never caught on as the M5's V8 roared through the jacket-weather chill of an early-fall Los Angeles night.
Last night, I talked to La Carrera Panamericana Unlimited Class co-organizer Kevin Ward about the run. Ward took La Carrera outright in 1995 and has won in Baja and a number of other grueling desert races held in furnace-like conditions. On motorcycles. His dad, Jon Ward, won his class at the Daytona 24 and built a noted Trans-Am car made famous by Jerry Titus. Ward and Haller also did the Bullrun in '06 with the ill-fated Stude he'd used to win La Carrera. Needless to say, Ward knows a thing or two about traveling very fast for long periods of time. His words? "I'm impresssed. I'm way, way impressed. To do it for mile after mile, hour after hour? He was like a pit bull."
Back in 1982, toward the end of his life, Welles opined, "I think there has always been an England; an older England, which was sweeter and purer; where the hay smelled better and the weather was always springtime and the daffodils blew in the gentle, warm breezes. You feel the nostalgia for it in Chaucer, and you feel it all through Shakespeare." And you feel that longing's New-World analogue in America; Yates felt it. The Cannonball guys felt it. There was never a time in America when one could do whatever one wanted. But we like to believe there was.
But for all of those fictions we cling to that make the impossible possible; for the longing for a daffodil that must've wafted sweeter on the breeze or glowed hotter against the springtime green before one was born; for Alex's admiration of Diem, Turner and the rest of the Cannonball/U.S. Express drivers; for his rivalry with Richard Rawlings; for Maher's dedication to running flat out; even for Herr Roy's lifespan-shrinking worry about the danger of legal apprehension, followed by his must-accomplish speed bender of the last 54 miles, the numbers stand alone, and the effort behind them trips over the line and makes a sheer and spectacular faceplant into the splintered board parking lot of the staggering — hanging perilously over the Pacific like Manifest Destiny on a megadose of Adderall. Unlike the drug prescribed to folks who find coke dealers unsavory unless they've got a date to impress — but just like the best French champagnes — Alex Roy and David Maher's coast-to-coast blast is vintage dated: October 7th, 9:26PM EDT-October 9th,1:30AM PDT, 2006.