In addition to dropping some sexy Golf SportWagen news on us this morning, Volkswagen also released the final U.S. specs for the 2015 Golf R. 290 horsepower, zero to 60 mph in about 5 seconds or less, and some great news for track rats everywhere: stability control can finally be killed.
Unlike previous U.S.-spec Golf R and R32 models, stability control on the new car can be turned off completely. It's a feature only available on the new Golf R and one that has been eagerly awaited by enthusiasts for years. Until now, many had to resort to electronic tuning to take care of the issue.
From VW:
The new Golf R is equipped with "ESC Sport" as standard. The system is activated by a two-stage switch on the center console. When the driver presses this switch briefly, Electronic Stability Control (ESC) switches to the "ESC Sport" mode. In very fast driving on a race track, the ESC system has a higher threshold in this mode. When the ESC button is pressed for longer than three seconds, the system is fully deactivated for high-performance track driving, a feature that is available only on the Golf R.
G/O Media may get a commission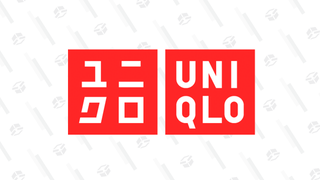 Year-round basics
Uniqlo Summer Sale
The old Golf R, while a potent performer with 265 horsepower, rankled a lot of buyers who paid close $40,000 for the hottest VW hatch only to find that it had non-defeatable stability control, thus limiting its potential for extreme and track driving.
The new Golf R will be the most powerful Golf ever sold on American shores. With 290 horsepower pumping from its EA888 2.0-liter direct injection turbo four, it has a whopping 34 horses over the old Mark VI Golf R. The cylinder head, pistons, high-pressure injection system, and turbocharger are all modified or completely redesigned from the GTI's engine. Also, maximum torque has been raised to 280 pound-feet, and it comes on at just 1,800 RPM.
Confirming their previous reports, this car will be the first Golf R/R32 sold in the U.S. with a choice of transmissions. With a six-speed manual, VW says it will do zero to 60 mph in 5.3 seconds; with the six-speed DSG, the dash comes in a very impressive 4.9 seconds.
Other goodies include a "race mode" setting, the uprated brakes from the GTI Performance model, and a fancier interior. The only downside is that Americans will only get the family-friendly five-door version, not the sexy three-door hatchback. (The car in these nice photos VW sent us? That's the one you're NOT getting, America.)
Pricing will be announced closer to launch. Our Golf R is shaping up to be pretty excellent so far.