Dammit, I liked the Nissan Juke. It was fun, it was weird and it was different, three things desperately missing from Nissan's current snooze-fest of a lineup. (I'm sure the new Altima will make a decent rental car next time you're in Minneapolis for work, but no one's lusting after it.) And while the Juke is currently dead, replaced by the far more boring Kicks, it has a second act planned. A crazy one, apparently.
This news comes to us from Nissan's recently promoted global design boss Alfonso Albaisa, who gave an interview to the UK's Autocar and said the small, sporty crossover has a comeback planned for 2019 and it won't skimp on the weird.
In an exclusive interview with Autocar, Nissan's global design boss, Alfonso Albaisa, said the second-generation Juke "doesn't look too much like the last one", adding: "It doesn't look like IMx [the electric crossover concept unveiled at Tokyo last year] or new Leaf, either. It's an urban meteor with a nasty attitude."

Albaisa quashed a rumour that the Juke replacement had been reviewed and sent back for a redesign. He said: "[The Juke] is certainly coming soon. But it didn't get 'sent back'. I'm not sure where that story came from. It's a very cool car and it still has all of its attitude."
An urban meteor with a nasty attitude! Holy shit. Consider me intrigued.
By the IMx, Albaisa is referring to this electric autonomous-wagon crossover concept, which looked more like the kind of bland, appliance-like, not-designed-by-someone-who-loves-cars kind of vehicle you're more likely to see come out of a Silicon Valley startup than an actual automaker.
G/O Media may get a commission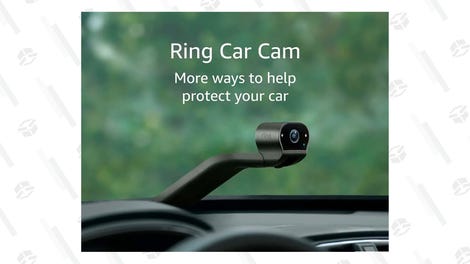 Personally, I wouldn't mind if it ended up looking like the Gripz, a vaguely 240Z-inspired crossover concept from a couple years back. The future of the Z itself seems pretty up in the air, so if that's the best we can get, I suppose I'll take it. And as far as sporty crossovers go, it looks pretty sharp.

The original Juke went on sale in 2010 and was discontinued in the U.S. market this year. Mostly known for its polarizing looks, it also packed a manual gearbox option and a turbo four-cylinder that made it pretty fun to drive, even if it wasn't crazy fast. We were generally fans around here.
Autocar speculates the next Juke will be built on the same Nissan-Renault-Mitusbishi platform that underpins the Nissan Micra and Renault Clio, so with any luck it'll add some European flair to the driving experience. We can some smaller-displacement four-cylinder turbo engines to power it.    
Albaisa added this:
"Our job was easier with the first one, because there was nothing else like it," Albaisa told Autocar. "And that car's success was so huge even given how polarising it looked. The second one couldn't be derivative or evolutionary and still be a Juke. We'd almost have to change its name to 'Nancy', otherwise."
Which is good, because the Nissan Nancy just doesn't have a very iconic feel to it.