I was afraid of the Nissan Gripz concept. I didn't want to believe in a Nissan Z crossover. It went against the beliefs I held near and dear. But now that I'm seeing the finished product, I'm a changed man. This actually looks pretty kickass.
Nissan is set to unveil this concept today at the Frankfurt Motor Show and they say it takes its inspiration from two places: racing bicycles and the old Z rally cars that did the Safari Rally back in the 1970s. Sounds silly, but it works, right? It's not beautiful in the classic sense but it packs a ton of muscle.
There's no word yet on powertrain for this concept except to say it's a hybrid, though Nissan doesn't note which set of wheels the power goes to. The auto gearbox — hopefully not a CVT because ugh — is kind of a bummer.
Inside you get racing-inspired bucket seats, a steering wheel that looks like a race bike's wheel, and this cool chronograph display for the gauges.
G/O Media may get a commission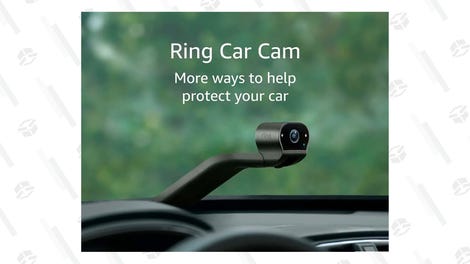 That's cool. I won't say it's the most readable thing in the world, but it's pretty.
Okay Nissan. You have my attention with this thing. Whether it's a member of the Z family or the next Juke, which is suspect is the case after seeing the interior (the old Juke's was motorcycle-inspired) I'd be okay with this. Call it whatever you want.
---
Contact the author at patrick@jalopnik.com.