Hyundai debuted its 2020 Sonata this week, more than a month after releasing photos of it as automakers do. But what the car looked like wasn't the important part of the debut, it was what Hyundai said about it—that a turbocharged performance version is coming, and that it'll have more than 275 horsepower.
While the Sonata sat on stage next to its less attractive Venue sibling at their New York Auto Show debut on Wednesday, Brian Smith, chief operating officer of Hyundai Motor America, said Hyundai's "just getting started" with the new Sonata. In his quick rundown of what that includes, he answered the looming question of whether a Sonata would get Hyundai's new N performance badge.
As it turns out, it will—along with other variants.
"There will be an all-new hybrid coming next year," Smith said. "Not too long after that, we'll introduce the next model in our N line—a high-performance, turbocharged Sonata with over 275 horsepower." A Hyundai spokesperson later told Autoblog that the car would probably get "a lot more" power than that.
The logo that popped up behind Smith during the presentation was the one for Hyundai's N Line instead of its N badge, which is an important distinction—the N Line is a step between regular models and N trims, like an ST or an Si badge, with sporty looks and performance tweaks. The 2019 Hyundai Elantra GT N Line gets 201 HP from a 1.6-liter turbo and 18-inch wheels compared to the regular Elantra GT's non-turbo, 161-HP engine and 17-inch wheels, for example.
G/O Media may get a commission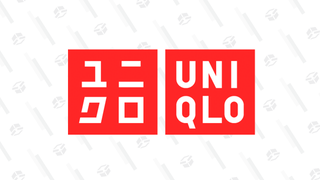 Year-round basics
Uniqlo Summer Sale
The regular Elantra GT also only comes with an automatic transmission, while the N Line has a standard six-speed manual and an optional seven-speed dual-clutch transmission. Is there hope for the Sonata, which comes with an eight-speed automatic only in 2020? Perhaps.
The regular 2020 Sonata that was on stage with new looks and an on-sale date of October will come with 191 HP and 181 lb-ft of torque, which is up from the 2019 car's standard 185 HP and 178 lb-ft. A Sonata N Line with 275 HP would have 84 more horsepower than that but only 30 more than the 2.0-liter turbo Hyundai offers on the top 2019 trim, which starts at about $32,000.
If the N Line comes with more, well, the more the better.
If not, it's still nice to see automakers keep sedans—and sport sedans—coming in the age of performance crossovers and SUVs. We need choices, after all, and if a turbocharged Sonata N Line is a choice, it's not a bad one at all.