As much as I loved the slapstick self-awareness of the first Fast & Furious Presents: Hobbs & Shaw trailer, to say nothing of its absurd title, I was little disappointed at its lack of cars. A much more Classic Action Movie-style trailer dropped this week, and reveals the cars are definitely here. But they're mostly trucks.

All you really need to know about this movie is that Idris Elba is black Superman while Dwayne Johnson and Jason Statham are ass-kicking caricatures of themselves. The connection to the Fast & Furious universe still seems... tenuous. But at least this new trailer ties the new movie into the franchises' themes of family and greased-up muscle guys working on cars.
Yes, Hobbs' family is in the movie and apparently has a car shop. This flick is feeling more like a middle finger to Vin Diesel all the time.

Anyway, I couldn't spot a single tuner car, (or many muscle cars, for that matter) anywhere in any of the clips contained in the trailer. It's all vintage 4x4s and supercars. Which, really, are more fitting for Luke Hobbs and Deckard Shaw's respective characters. Should I be embarrassed that I know that?
We've already seen the McLaren 720S that Johnson, Statham and Vanessa Kirby(who we now know plays Statham's sister) sit three-wide in. A nod to the OG McLaren F1? Probably not on purpose, but we can pretend.
G/O Media may get a commission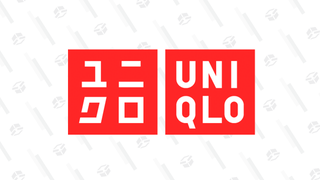 Year-round basics
Uniqlo Summer Sale
That car likely comes from this stable that is briefly shown in the new trailer:

Looks like three McLarens, an MGB GT and a classic Mini. Kind of a random collection, but sure.
Far more ridiculous than a supercar sliding under a semi-truck though is the literal daisy chain of trucks hooked up to a helicopter. And, uh, the trailer implies The Rock brings down this airship with brute strength.

But the machine that seems to get the most love in the trailer is that off-road thing on the end of the helicopter fishing line with an old Peterbilt cab. Looks a little like the evil truck from Duel, reimagined as a pre-runner.

Those Range Rovers, motorcycle, rock crawler and MAN military truck wearing futuristic metal makeup that we saw in the first trailer will assuredly all blow up at some point.
And finally, behold the most Hollywood-friendly jet cockpit ever!

I'm fine with these characters taking Fast & Furious into a more extreme direction; the Hobbs & Shaw movie looks excruciatingly entertaining. But I'm glad there's at least a little more of an automotive aspect than anonymized henchman-mobiles. And hey, maybe this frees up the "regular" Fast & Furious movies to get back to small-time street racing.
Oh yeah, almost forgot, the Haka scene is already my favorite minute of the movie.