Car companies learned a long time ago that if they sucker you in with a low base price, they can skewer you on the options list. Jalopnik readers know the ten most ridiculously-priced factory options of all.
Welcome back to Answers of the Day — our daily Jalopnik feature where we take the best ten responses from the previous day's Question of the Day and shine it up to show off. It's by you and for you, the Jalopnik readers. Enjoy!
The automotive aftermarket is unbelievably huge. It's where carmakers make a significant portion of their profits. A lot of this aftermarket is taken up by repairs and replacement parts, but there's still a lot of people who want to make their basic cars into something nice to be in.
Carmakers aren't about to let private garages make all the money from this business, so they package all kinds of factory options themselves and leave dealers to foist them on the customer. Does your Lexus need a third coat hanger in the back? That'll be $150, sir. Does your Porsche's frunk need a hard plastic lining? That'll be $166. When you're in the rush to sign for a new car, you'll agree to just about anything.
G/O Media may get a commission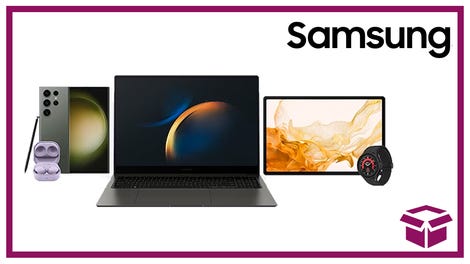 24 hour deals
Discover Samsung - Daily Deal
These options, though, step well into the realm of insanity.
Photo Credit: Bugatti
---
10.) Nissan GT-R Spec V Brakes: $50,000
The R35 Spec-V was announced with "the best brakes in the world." How much did they cost to replace? £36,000, or about $50,000 in 2009 money. Think about how cool you'll feel at parties telling people you spend fifty grand on brakes for your car.
Suggested By: ksmay71, Photo Credit: Nissan
---
9.) Rolls-Royce Phantom Coupe Starlight Roof: $12,350
You can get little lights stuck into the headliner of your Rolls for the low, low price of $12,350. Unless the lights are somehow made out of diamonds, we don't see how this isn't a rip off.
Suggested By: $kaycog, Photo Credit: Rolls-Royce
---
8.) Infiniti QX56 Blind Spot Warning System: $12,750
Some options are expensive just because they're expensive. Others tear your wallet a new one because they're sequestered in needless option packages. Reader ThunderSi explains how a blind spot warning system can cost $12,750.
I've mentioned it before, but the hands-down insanity is the blind-spot system on my wife's 2012 Infiniti QX56.

To get that system, which is basically a requirement in a rolling house like that, you have to get:

The Theater Package, for $2950
Required for Tire and Wheel Package, for $2300
Required for Deluxe Touring package, for $4500
Required for the Technology package, for an additional $3000

So, to get what's an a-la-carte option on the Mercedes GL class for a few hundred dollars, it required $12,750. Granted, that included is a bunch of other stuff, much of which, particularly in the Technology package, is annoying as all get-out.
Suggested By: ThunderSi, Photo Credit: Infiniti
---
7.) Porsche Panamera Leather Door Sills: $2,900
You can order the inner-sill guards on your big ass Porsche sedan to be trimmed in leather for $2,900. Heaven forbid your shoes touch anything but leather as you slide into your whale of a luxury car.
Suggested By: Adam Spano, Photo Credit: Porsche
---
6.) Audi Bang & Olufsen Speakers: $6,300
If you've ever wondered what the most overpriced sound system is in the world of automobiles, it's Audi's B & O system in the A6 and A8. There is no way in hell it is worth $6,300.
Suggested By: Dream Crusher, Photo Credit: Audi
---
5.) Mercedes CL Granite Trim: $2,650
Yes, the Mercedes-Benz CL is so heavy, you can order it with granite trim. It costs $2,650. The stone is actually less than a millimeter thick, which just seems chintzy.
Suggested By: CraiginAustin, Photo Credit: Mercedes
---
4.) All Satnav
Any smartphone can easily pull up a map that says where you are, where you're going, and how you can get there. That costs a few hundred bucks. Why does every carmaker offer their own navigation systems for a few thousand, particularly when the in-car system is going to be obsolete in a year?
Suggested By: OldSole, Photo Credit: Cedric_Ramirez
---
3.) Everything on the Porsche 918
Porsche's 918 is so full of ridiculous options, we just can't pick one to single out. Well, the $63,000 paint might be our favorite.
918 Spyder $845,000
918 Spyder Magnesium Wheels $32,500
Liquid Metal Chrome Blue Paint $63,000
Liquid Metal Silver Paint $63,000
Authentic Leather $26,000
Lifting System Front Axle $10,500
Porsche Speed Charging Station $22,100
Interior Package Carbon $7,500
Electric Comfort Heating $6,000
6-point Seat Belts $3,600
918 Spyder Luggage Set $19,900
Suggested By: Superkiwizorro, Photo Credit: Porsche
---
2.) Porsche Boxster Painted Air Vents: $1,190
While the Boxster has a number of absurdly priced options, such as a painted roll bar for $635 as well as a rear-view mirror lined in leather, little compares to the air vents. For $1,190 you can have them lined in leather or just painted.
"Oh, I really hate this car, but I would love it if only the air vent slats were more luxurious." — No one, ever.
Suggested By: StuckBrit, Photo Credit: Porsche
---
1.) Bugatti Veyron Carbon Finish: $300,000
If you want a Bugatti Veyron Super Sport, that'll cost you $2.2 million. If you want that Bugatti in unpainted carbon fiber, that'll cost you $2.5 million. That's $300,000 to leave some paint off your car.
Also, have fun telling people at parties that you spent as much as a house on the (lack of) paint on your car.
Suggested By: Jooniflan, Photo Credit: Bugatti