God has not endeavored to bless you with the driving skills of Ayrton Senna. He has, however, deigned it appropriate to bless you with a bounty of unimaginable riches, time for the occasional track day, and a healthy dose of a e s t h e t i c taste. Looks like you've got no choice other than to get a McLaren P1 GTR decked out like the McLaren MP4/4 that carried Senna to his first Formula One championship.
Well, let me back that up. It's painted in the colors of Senna's sponsor at the time, the Marlboro cigarette brand, which is kind of gross, now? But if you can ignore the nagging reminder that this car embodies of how capitalism is used to further the painful early deaths of millions around the world, I must admit that the red/white combo does look hella good.

But that feeling isn't just limited to red and white paint, as McLaren notes in its press release:

The doors also show the Brazilian flag and the bar code used in lieu of Marlboro script when required by advertising restrictions.

G/O Media may get a commission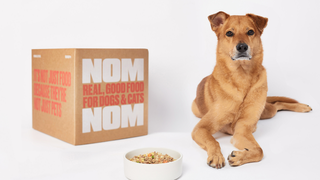 Lest you think this is merely a paintjob, however, there's been plenty done to both the aerodynamics work, the cooling, and the engine itself. I'll get to the good stuff first, the power. A regular, basic, McLaren P1 GTR (is there such a thing?) comes standard with 986 horsepower. This one has more. A lot more.
I don't know how much more, but you can tell it's a lot by what McLaren says about the engine:
Working in combination with the electric motor in the McLaren P1™ GTR's hybrid powertrain, the result is – according to the owner – a 'suitably pleasing' increase in power.

Have you SEEN McLaren? It's not just stereotypical stiff-upper-lip British types, they're essentially that but interbred with aliens. Its headquarters is some sterile alien spaceship. Everything is sterile. It does not tolerate whimsy.
These are not the sort of people who would call rocket-grade cocaine "suitably pleasing." It's not strong enough.

(Also this thing apparently has a name, "Beco," which is what Senna's own family called him. I really hope it'll be called the McLaren P1 GTR Beco, rather than some random dude going around and introducing it to people, like, "Oh, this is my friend, Beco. Say hello, Beco," and then his friends have to stand there awkwardly pretending to make pleasantries with a car, because when you really want a ride in a P1 GTR it's probably worth debasing yourself just a little bit.)
Whatever this thing is running under its new Lexan rear cover, it's enough that McLaren and the anonymous owner also saw it fit to upgrade it with a 24-karat gold heat shield (just like on the McLaren F1, naturally) and modified engine bay shrouds. So if the old one was humming along at 986 horsepower, a full 686 horsepower too many, I think it's safe to say that this one has at least an even 1,000 horsepower. Anything less would just be disappointing.
And you know that all that extra speed mandated additional handling as well, because again, this is a McLaren and McLaren does things properly:

'Beco' has also undergone several external modifications to make the most of the increased performance of the internal combustion engine. Requiring a full aerodynamic programme, new aero features increase downforce to an extraordinary level, in the region of the 800kg. These additions include new front dive planes, a wider front splitter and at the rear a Gurney flap and new barge boards which better channel airflow along the sides of the car. The rear wing also features much bigger endplates than those on a standard McLaren P1™ GTR wing – echoing the look of the MP4/4 wing. Additional downforce is generated by inboard secondary wing elements.

There's little details, too. The Alcantara on the steering wheel, for instance, is color-matched to the wheel on the MP4/4. It comes with a helmet painted up just like the car. More than 800 hours went it to making the whole package look nice.
And to top it all off, it's got "Super Lightweight Racing Seats" out of the McLaren Senna, which look very uncomfortable from here but are probably super-specially molded to the body of whoever's blessed enough to buy this thing.
And yes, that's an inspirational quote from Ayrton himself right there on the door panel. In case you were thinking of hopping in this P1 GTR and coming in 2nd or 3rd today.