Hot off the heels of launching a super hardcore version of the Senna, the Senna GTR, you'd expect McLaren to want to take a bit of a break. Not so! Now it's here from the Geneva Motor Show with some news about the upcoming F1-style three-seater BP23: It's going to be fast. Very fast.

A chat immediately after the press conference with Jolyon Nash, Executive Director of Global Sales and Marketing, revealed a few more details about the next Ultimate Series car, currently codenamed BP23.
The car is set to be a tribute to the legendary McLaren F1, its three-seat layout and limited 106-car run (only 106 F1s were built) reflects that, sure. It's also going to be a super luxury GT, designed to cross continents at very, very high speed.

G/O Media may get a commission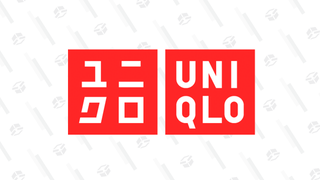 Year-round basics
Uniqlo Summer Sale
Nash revealed that thanks to a hybrid powertrain and a low drag design the BP23 will be the fastest car McLaren Automotive has ever produced. Full figures, top speeds, and the like are yet to be released.

McLaren has a pretty robust business plan on the go—Track22. Basically, release new cars or derivations thereof on the regular until 2022, invest in R&D, explore new tech, and don't go bust.
As part of that it expects that 50 percent of its cars will eventually be powered by a hybrid drivetrain, though that'll be more towards the end of the Track22 plan. Don't go thinking the era of the McLaren turbo V8 is coming to an end because it really isn't.

When asked about full electrification, Nash commented that it wasn't on the cards for the short to medium term because the current technology simply isn't up to making a McLaren drive and feel like a McLaren. In the long term, as technology gets better, that may change, but don't go expecting a 720EV just yet.

McLaren is also working to bolster its image, according to Nash, as it wants to be seen as an accessible manufacturer, but outside of owners and people who "get it" it can seem more hardcore, and therefore inaccessible, than it actually is. It'll likely take a while to change that, but it seems McLaren is doing its best to get there.

The future looks pretty sweet for McLaren. Its next Ultimate Series hypercar will be the quickest street legal thing it's ever made, eco friendly tech is coming a ways down the road but it won't get in the way of McLaren's road cars feeling "just so," and the Senna GTR is simply awesome. If a little challenging to look at.

Update: The headline and text of this post have been updated to note the BP23 is the fastest McLaren ever, not the fastest accelerating.