McLaren has already said the ultra-expensive hypercar it has in the works will be a three-seater like the original McLaren F1, and that it'll be made for 106 wealthy, wealthy people. The project, codenamed the "BP23," is well in the works, since it looks like McLaren's testing the car's layout with a 720S mule.
Top Gear's web team reports that this BP23 test mule has only been on the road for a couple of weeks now, and that it's the first tester for the car—McLaren finalized the interior a few months ago, and prototypes to test the BP23's powertrain won't roll out until later this year.
When the hybrid powertrain is ready, McLaren said it'll be the most powerful and most aerodynamic road car yet. It'll also cost around $2.5 million. But Top Gear got an early look at the test mule, and here's what they said about it:
So what job is this prototype doing? Here's vehicle line director for McLaren's Ultimate Series, Andy Palmer: "We've done a lot of work around CAD and ergonomics before we even think about building a prototype. At this stage essentially we're looking at ergonomics, layout of controls, visibility, access, packaging, the rear view mirrors, but also where you put the vents, what storage we can have and so on."

I peer inside. The seat looks familiar. "We found an original touring seat from a McLaren F1, scanned it, got it made up, put on foams and trimmed it", Andy tells me. "It's not what we're going to run with – I think it's likely we'll do individual seat fittings for owners, but its position in the car is right".
G/O Media may get a commission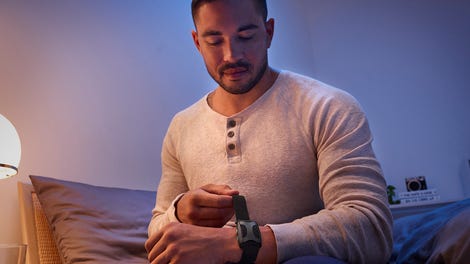 The folks at Top Gear also got to climb into the car, which isn't an easy thing to do, and said this about the tester's layout:
The feeling once you're in is utterly different to a 720S. Leaving aside the butchered instruments and skeletal layout, the first thing that strikes you is the symmetry, with the steering wheel as the focal point of everything, then, perhaps oddly, it's the shape of the side windows. Here, instead of feeling like you have three separate outward aspects (windscreen and side windows) it feels like one panoramic view. I find myself wondering about sun visors, seatbelts and cupholders…

"We will have two cupholders, and three inertia reel seatbelts", Palmer says. Mounted on top of each side mirror are extra housings containing rear -view cameras – it's a solution that would reduce drag and improve side visibility. The original F1 prototype had mirrors mounted high up on the A-pillars, so I wouldn't be surprised if BP23 went for a similar arrangement. Palmer expects they'll end up mounting the internal screens lower.
The three seats in the BP23 are an homage to the original F1, but McLaren has insisted this entire time that the new "Hyper-GT," as they like to call it, isn't an F1 replacement. The company did, however, say it'll "the most exquisitely crafted and luxurious road-going McLaren to date."
The first orders will go out in 2019, but that doesn't matter too much for most of us—all 106 of them are already sold out.