McLaren unveiled the 12C Spider at the Classic Car Club Manhattan last week, and they invited Jalopnik along. There was an F1 car, three new Maccas, fashionable men and beautiful women and us two galoots.
I suppose the event was pretty swanky and wonderful, and we got a chance to rub elbows with some Silicon Valley tech heads and too-cool-for-school Manhattan millionaires, but we couldn't pay attention to any of that. No, McLaren wanted to show off some of their F1 cred by bringing Lewis Hamilton's 2011 MP4-26 to the affair. Travis and I must have spent a good half hour just staring. Well, not just staring.
Me: Hey Travis, think we can touch it?

Travis: Please don't.

Me: [reaching for the front right upper control arm] You really think they'd get mad?

Travis: Please, Raph, we want to get invited back.
Now we've already seen the 12C Spider live at Pebble Beach, in its fairly fantastic yellow paint job. That scheme has green metallic spheres in the paint as a Senna tribute. We got a red car at Manhattan, but it looked great.
In fact, before they took the cover off, you'd swear you were looking at a reinterpreted new NSX. That is, if Acura hadn't decided to build a fiddly Audi R8-lookalike.
G/O Media may get a commission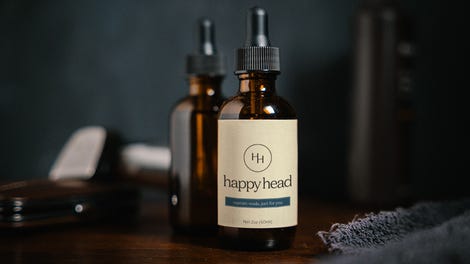 So there we were with a $265,700 drop top, delicious hors d'oeuvres, and a bunch of seriously rich people. We focused on the cars. Apparently you can drop the top at up to 35 miles an hour. McLaren pointed out that it would be helpful when you're on a long drive. We would like to point out how useful it will be sitting sideways in upcoming southern rap videos.
McLaren also brought a regular coupe and a customer car there, the latter kitted out in some of the Project Alpha regalia we've already leaked here. White paint, black accents, red interior. Sexy.
What did we learn from the evening? Travis and I love the restrained look of the 12C, convertible or coupe, millionaires really like dump truck jokes, and free beer + real F1 cars is the best way to spend a Wednesday night in Manhattan.
Click through the gallery for all the pictures, and hit "Expand" in the lower right to get them in wallpaper size.
All Photo Credits: Raphael Orlove/Jalopnik
The sheet about to come off. Very NSX at the rear, no?

The red was gorgeous.

Good that you can peek at the engine in the drop top.The retractable hardtop was surprisingly fast.

Here's the Project Alpha customer car.

Travis and I were digging the ultra-restrained front end.

With the lights on it was properly sinister.

A third car, a silver coupe, was on hand. The interior is cozy.

Travis, showing off the lightweight wheels under his armpit.

A better view of the panda-colored Project Alpha car.

The Classic Car Club cars were all behind this sheet, which made the Porsches look evil.

A view of the floor and the attendees.

Some of us at Jalopnik prefer the convertible to the coupe. It's a slick conversion.

Here's Travis doing everything in his power not to jump into Lewis Hamilton's seat and make engine noises.

We decided to point at the 12C Spider. It looked angry at us.

Have we mentioned that we like the new McLaren's front end? Because we do.

This is what F1 cars looked like before they all got duck bills. Well, except for McLaren. Check out the 'U' sidepods.

Does it get better than this?