Volkswagen Group board chairman Ferdinand Piëch stunned the business world this weekend by quitting in a huff (or getting ousted, depending on who you ask) following a very public disagreement with the board over who his successor will be. As he departs the company, I have to wonder what he's taking with him.
Few men on earth are as intimately tied to the business of automaking as Piëch is, or was. His grandfather was Ferdinand Porsche, creator of the Volkswagen Beetle. His uncle was Ferry Porsche, who started one of the world's top sports car companies and racing enterprises. And Piëch himself is the man who grew Audi into a luxury titan and then turned the Volkswagen Group into the massive conglomerate it is today.
Not in a boring way, either. In one year alone, Piëch's VW Group added Lamborghini, Bentley and Bugatti to their stable. Normally this mad dash of brand acquisition shouldn't work — look at how well Ford ran Jaguar, Volvo and Land Rover, or how well General Motors ran any of its eight bazillion brands. But for the most part, the VW Group has been able to manage these very different brands pretty well, having them share technology in some areas and even compete with one another in other spaces.
One of the things I love about the Volkswagen Group is that as a whole, they make or have made some of the most absolutely bonkers cars the world has ever seen. Think about this for a second: the Porsche 918 Spyder, 911 Turbo S, Lamborghini Aventador, Bentley Mulsanne, Ducati 1199 Panigale R, Audi R8 V10 Plus, VW XL1 and Bugatti Veyron are all made by the same conglomerate. Amazing.
G/O Media may get a commission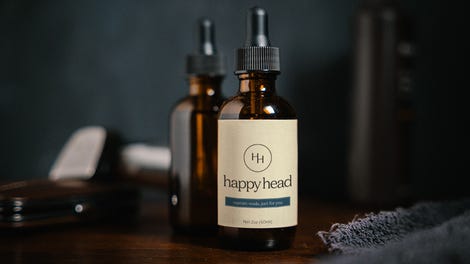 Sometimes, they advanced the ball in subtle ways, like building the world's best dual-clutch transmissions, or pushing for modular platforms. In other instances, they have said outright that profitability can go to hell; instead, they opted to push the boundaries of technical innovation and customer expectations, just to see what would happen.
The influence of Piëch in creating these monster cars cannot be overstated. Like all modern vehicles, they have many fathers and mothers, from engineers and designers to the people who test drive and assemble them. It's not like the VW Group chairman was the one in the basement building Bugatti Veyrons with his bare hands. But Piëch was, in many cases, the one who pushed his company and its many subsidiaries to do more, to go faster, to be better, to break barriers.
Maybe it was because he was an engineer by training, not an accountant, or maybe he just loved speed. He was the one who either gave his people the OK or told them to do it outright.
That doesn't mean he was a perfect leader. Bob Lutz once called Piëch "the autocrat's autocrat." He had a reputation for being a cold, scheming Austrian who demanded things go his way or no way at all. And more than once, his penchant for halo cars led to him being accused of backing money-losing vanity projects. But isn't the car world better off with some of his crazy creations?
I say that it is, and I wonder what the VW Group will be like now that he's gone. It's true that the company has a lot of fundamentals to focus on, specifically shoring up their offerings in the long-elusive U.S. market. Without Piëch at the helm, though, one has to wonder if the company will stay in the habit of making so many insane envelope-pushing halo cars. Let's hope they will.
Porsche 917
Piëch began his career at his uncle's nascent sports car company in 1963 after obtaining his mechanical engineering degree. At the time, Porsche was growing but hardly the titan of street and racing performance that they are today. As a young engineer Piëch worked on a succession of Porsche race cars, starting with the 906.
Under his leadership Porsche devised the legendary 917, which led to the brand's first overall victory in the 24 Hours of Le Mans in 1970. It didn't stop there, though.
Everybody knows the 917 is a big deal, one of the most famous race cars of all time. I'll let Car and Driver sum up why that is:
At the time, Porsche was a tiny company, and the 917 was a huge gamble that swallowed giant sums of money and manpower. But the blood, sweat, and tears that went into the 917 made it one of the greatest race cars ever. A technical marvel, the 917 utilized advanced lightweight materials and had a pressurized aluminum tube frame to ensure weld integrity. Its air-cooled flat-12 developed about 600 horsepower; later turbo versions made well over 1000. It won Le Mans twice and went on to dominate Can-Am racing so thoroughly that it contributed to the series' demise. While the 917 put Porsche on the map as a virtually unbeatable engineering powerhouse, the risk and cost involved with its development put the company's existence at stake. Today, Piëch acknowledges some uneasiness about the money spent on the 917, but at the time, it was the Porsche family that had reservations about Piëch's gamble.
Audi Quattro
Piëch got forced out of Porsche in 1972 after the company's owning family decided they didn't want one of their own involved with management. Instead he went to Audi, a Volkswagen subsidiary that had re-emerged just a few years prior following a merger of several other companies.

As an executive at Audi he helped put the company on the map as a luxury competitor to Mercedes-Benz and BMW, though this would take time. One of their most significant achievements came in 1980 with the unveiling of the original Audi Quattro, a car that made use of all-wheel drive back when the technology was a relative oddity.
But the Quattro quickly decimated its two-wheel drive competition in rally racing, and everyone else followed suit. Quattro with a little "q" also became Audi's trademark all-wheel drive system on their road cars, and these days everybody in the luxury game is going AWD in a big way, including Audi's competitors. Quattro changed the game in more ways than one.
Modern Lamborghini
When Ferruccio Lamborghini launched his sports car company as a middle finger to Enzo Ferrari in the 1960s, it would have been unthinkable that they would one day be owned by Volkswagen. But that's exactly what happened in 1998 after Lamborghini was sold to the VW Group after a succession of unsuccessful owners that included Chrysler and a Malaysian investment company.
It was actually Franz-Josef Paefgen, CEO of Audi at the time, who wanted to buy Lamborghini and put it under their control. Piëch just gave it his unofficial stamp of approval, knowing it would piss off the shareholders who were also his family members. But you can tell it was the kind of crazy vanity project that was up his alley, and maybe Paefgen knew that.
Today, Lamborghini's cars are a far cry from the extreme but shoddily-built supercars of yore. They're still extreme, but they're now built by a stable and well-backed company, even if some critics say their newer offerings are too German and too Audi-ish than they ought to be. Still, Lamborghini exists and is thriving, which is something they never quite did until VW came along.
Volkswagen Phaeton
Ah yes, the Phaeton. You can't talk about Ferdiand Piëch without talking about the Phaeton.
There was a time in the early 2000s when Volkswagen started creeping upmarket as Piëch saw it worthy of competing with Mercedes-Benz and BMW in some areas, and nowhere is this more apparent than his baby, the Volkswagen Phaeton uber-luxury sedan. It was a Volkswagen, built on a Bentley platform and packing a variety of motors including a 12-cylinder engine famed for its complexity.
The result was a shockingly well-equipped, high-tech, luxurious and powerful car that pretty much nobody bought, especially in the U.S., where buyers didn't understand why they'd pay $70,000 or more for something with a Volkswagen badge. (The Chinese, however, loved it.)
Largely considered a failure now, the Phaeton remains a monument to Piëch's unchecked ego. An all-new Phaeton is in the works, and it should make its way back to the U.S. in a couple years. Maybe we'll appreciate it this time.
Bugatti Veyron
You also cannot talk about Ferdiand Piëch without talking about the Bugatti Veyron.
Bugatti was famous for their prewar cars, but in the decades that followed they languished, with rights to the name drifting from one owner to another. In the early 1990s Italian billionaire and Ferrari dealer Romano Artioli recruited a bunch of ex-Lamborghini engineers to build the EB110, the Jermaine Jackson of supercars, but it didn't take.
Then Piëch ordered the VW Group to snatch up the nameplate in 1998, and because he is insane, he ordered his engineers to build the fastest, most powerful, most expensive car in the world. It took them seven years, but in 2005 Bugatti put out the quad-turbo, 16-cylinder monster that is the Veyron. The whole project is so egotistical that it makes the Phaeton look like a solid, sensible, fiscally responsible corporate decision.
A good one will put you out at least $2 million, and it is said the VW Group loses $6.25 million on each one they sell.
I have driven one. It's fucking nuts.
Volkswagen XL1
If there's a spectrum of cars, and the Veyron sits at one end, the Volkswagen XL1 sits on the other. Piëch ordered the company to come up with a car that got 235 MPG on the European cycle, and his engineers delivered the XL1, a superlight diesel electric hybrid spaceship that got 260 MPG in the end. At Piëch's behest they had been working on a one-liter car for more than a decade, and this is its ultimate evolution.
VW only made 250 of them, and only for lease in Europe. (It isn't kept out of America because of a Big Oil conspiracy, either.) I have driven one of these too, briefly, and it's pretty incredible. I'd kill for more seat time in one.
The truly crazy thing is that out of all of Piëch's nutty vanity projects, this one actually makes the most sense. The XL1 is a rolling exercise in making cars as light and aerodynamic and fuel-efficient as they can possibly be. That's the way cars are going. Fuel economy and emissions standards get tighter every year. The XL1 is more of the car of the future than the Veyron ever will be.
I can't say where that leaves the Ducati-powered XL Sport unveiled at last year's Paris Motor Show. I have not seen hide nor hair of that thing since it debuted, and with Piëch out of the future, I can't imagine its chances are great.
What's your favorite car from Piëch's long tenure in the extended VW family?