Why does the Jaguar XFR-S exist? The company's sales have rebounded dramatically after a few dismal years. They've got more great products than maybe ever. A limited-edition 550 horsepower V8-powered XFR-S isn't going to make insane profits for the company, even with its $3,500 carbon fiber wing.
It's just a halo sedan in crazy "French Racing Blue" that's not even faster than other super sedans. It's a car built for the few people rich and weird enough to want one.
It is a completely superfluous nonsense car, which is exactly why I love it.
(Full Disclosure: Jaguar wanted us to look at the car so badly they flew me to Los Angeles, put me up in a villa at the famous Sunset Marquis hotel, and chauffeured me around in Range Rovers driven by off-duty police officers. They did this even though I wasn't going to drive anything. At one point, Nicko McBrain, legendary drummer from Iron Maiden, bought me a beer to talk Jaguars for nearly two hours. That's less of a disclosure and more of a boast.)
G/O Media may get a commission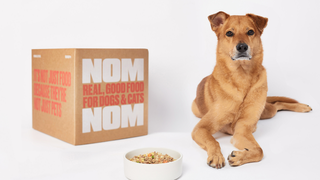 The specs have been discussed, but let's review what makes the XFR-S deserving of the R-S moniker. The car gets the hottest version of the brand's supercharged 5.0-liter V8, producing 550 horsepower and 502 lb-ft of torque. That's a modest increase in power from the already potent XFR. All of this goes through a beefed up eight-speed auto with rev-matching.
It now reaches 60 mph in just 4.4 seconds and has an electronically-limited top speed of 186 mph. This makes it the fastest and most powerful Jaguar saloon in history. Want one? Get in line, they're only bringing 100 to the U.S.
Driving dynamics have also been improved, so we're told, with a 30% increase in lateral stiffness and revised front suspension knuckles and wider tires (0.5 inches up front, a full inch in the back).
Rather than go sleeper, the XFR-S gets a giant bumper with massive intakes draped in carbon fiber. The rear gets an aggressive carbon fiber diffuser and then there's that even more aggressive carbon fiber spoiler (a $3,500 option) you could easily serve a nice sunday lunch on. It is not subtle, no matter what Jaguar says.
And that's fine. Subtle is bad for Jaguar at this point. When they were building X-types and S-types it was a good time to say "Hey, ignore us, we kind of suck." Jaguar might suck again at some point in the future. These things are cyclical. Ian Callum can't live forever.
They don't suck now and that makes now the perfect time to remind people of that fact.