Jaaaaaag can't seem to do anything wrong lately. The F-Type looks sensational. The XKR-S makes a sound that causes tsunamis.
And now there is the XFR-S, which is the hottest sedan — in looks and power — to come out of Coventry... ever. Seriously.
With the ever expanding horsepower wars among premium automakers, the 510 horsepower XFR went from top dog to bottom of the heap in record time. More powwweerrrr was needed. That's where the XFR-S comes into the frame.
G/O Media may get a commission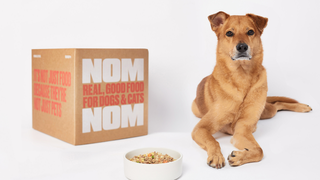 Sharing an engine with the XKR-S, the XFR-S has 550 horses and 502 pound feet of torque. That's enough to get the latest cat to 60 in 4.4 seconds and up to a top speed of 186 MPH.
On the design front, the XFR-S has skipped anger management and looks downright sinister. Huge vents and narrow lights make it look angry. The signature French Blue color also looks magnificent. Our only point of contention would have to be the gigantic Subaru STI-esque wing on the back. It kind of feels out of place.
But forget that, the XFR-S will go on sale in summer 2013 at a starting price of $99,000. And you better line up now: Just 100 of these tire smoking monsters will be coming to the USA for the 2014 model year.