Convertibles have been a part of Jaguar's DNA since day one. Legends like the XK120, E-Type, and XJS are deeply ingrained in Jaguar's heritage as comfortable tourers with a sporting attitude. The XK continued to hold the candle as the relaxed, sporting gentleman's convertible since it was released in the 1990s.
But then, last year, the Jaguar XKR-S emerged from the darkness. Gone were the touring pretensions and a full on, hardcore sports car was released to the world. What you get is a loud and raucous convertible that is tons of fun. But should it be wearing the hallowed Jaaaaag badge? I just spent a weekend with one to find out.
(Full Disclosure: Jaaaaag wanted me to drive the XKR-S Convertible so bad that they brought it by the office and told me to have at it for a weekend. I drove it everywhere I could and I averaged an astounding 11.9 MPG for the weekend. Awesome.)
The XKR-S takes the XKR and, well, to steal from Nigel Tufnel, it turns absolutely everything up to 11. The normally elegant car spouts vents and wings all over the place. The wheel wells are filled with huge 20s and low profile tires. There's even a carbon fiber spoiler and huge race-inspired seats.
G/O Media may get a commission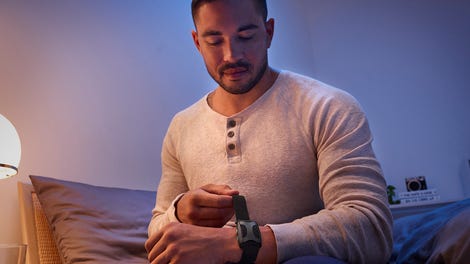 So, on appearances, the XKR-S is a huge departure from the touring convertibles of Jaaaag's past and more a competitor to hardcore GT convertibles like the Aston Martin DBS, Ferrari California, and BMW M6. It's packing 550 horses under the hood and a noise coming out the back that can scare children that aren't even conceived yet. But how close does it come to actually competing with them? Damn close.
The XK is another masterstroke of Jalopnik friend Ian Callum's. It's a fluid car that looks somewhat like a DB9, from a distance. That means it's gorgeous. I've also never had so many people say "nice car" or give approving looks to something that I've driven. The new front end, extra scoops, and carbon fiber accents in the splitter and the wing attract a lot of attention. I also see a little bit of the XJ220 in the front. These are all positive things.
But that's also why I'm deducting points. Compared to the XK or XKR, it feels like the XKR-S is trying just a little too hard. The extra ducts feel added on, and I tend to think they subtract slightly from the understated nature that Jaaaag is famous for. Take off the wing and the car will become more mature, will be just as fast, and will look even better.


INTERIOR (8/10)
Leather, oh, sweet, sweet, sensual leather as far as the eye can see. It's all over the place. On the seats, on the dash, on the wheel. It feels great, it looks great, it is great. Then there's the aluminum on the dash. It too was excellent. I also love watching the rotary shift knob rise and fall from the center console when you start the car.
And the seats in the XKR-S are phantasmagoric as well. They're properly bolstered, supportive, and comfortable. But they're also large, which makes the already pointless and unusable rear seats even more pointless and unusable.


ACCELERATION (7/10)
The XKR-S is heavy. Two tons heavy. And that's strange, especially for a car that is made of aluminum. Does that stop it from being fast? Not at all. The beast hits 60 in 4.2 seconds, but it could be faster. In the rear, the tires are 295 millimeters wide, and it could really do with more tire, as they tend to spin in first and second.
Put a 305 or 315 section tire on the rear and you'd get more bite off the line, and more bite off the line equals a faster time to 60. At speed, there is plenty of torque to get the car up to passing speeds in no time.


BRAKING (7/10)
For such a heavy car, the XKR-S does a fine job in the braking department. I didn't try any emergency stops, cause, y'know, I was on public roads and preferred not to have someone run into the back of me.
But feel is what you care about, and I found a progressive pedal with good feel. I prefer a softer pedal that actually lets me modulate the brakes as opposed to on/off switch a lot of brakes have become. The pedal was actually a little too progressive for my liking, so perhaps a little more initial bite to inspire confidence is the next step.


RIDE (8/10)
In a car that purports to be hardcore, you'd expect it to be all sort of uncomfortable. Well, that isn't the case in the Jag. In the ride department, the XKR-S is still a grand tourer in the truest sense of the word. It's comfortable. It's stiff, but not too stiff. It glides over bumps with nary a complaint by the driver. But when you want to hit the corners, there is definitely a car under you. It strikes a great balance.
Honestly, I would like it to be a little stiffer, but that is my personal preference. For a GT car, it's pretty damn good. But for a semi-supercar, it's a little behind.
Engine: 5.0L V8
Power: 550 HP @ 6,500 rpm / 502 LB-FT @ 2,500 rpm
Transmission: 6-Speed automatic (with manual shift mode)
0-60 Time: 4.2 Seconds
Top Speed: 186 MPH
Drivetrain: Rear-Wheel Drive
Curb Weight: 4,079 lbs
Seating: 4
MPG: 15 City / 22 HWY/18 Combined
MSRP: Starts at $138,000
HANDLING (6/10)
I was frustrated and delighted by the Jaaaaag here. First, the frustration. The steering is just too light and indirect. You don't feel connected to the road like a high performance GT should be, which doesn't inspire confidence. If you don't feel confident, you don't attack any corners, it's simple as that.
As for the delight? Well, it has a tendency to be a bit tail happy, which is what I prefer in a car. It's controllable too, and in the wet, definitely even more of a hoot. It really keeps you on your toes and makes you concentrate, which is a good thing. Is it terrifying? Occasionally, yes. Is it "good fun" as Ian Callum put it? Indeed it is. In this way, it's like an AMG Mercedes. It won't get around the track the quickest, but it'll be a hell of a lot of fun when you're doing it.
But the light steering just ticked me off.


GEARBOX (7/10)
When I drove the XJL, I complimented the stellar automatic gearbox. It's more of the same here, since it's the same gearbox. It blips on downshifts to match revs, manual mode listens to you, and it's super smooth.
It loses a point compared to the XJ because the paddles just aren't fast enough for a car of this nature. When I got towards redline and pulled the paddle, instead of an instantaneous shift I had a slight delay which resulted in the tach playing around the rev limiter. That got old fast. If the gearbox reacted quicker to the paddles, this wouldn't be an issue at all.


AUDIO (9/10)
The stereo was good, great even, but I don't care about that at all. The XKR-S makes this unbelievable noise out of the exhaust that you just won't believe. It's loud, it's raucous, it's audacious. It sounds exactly like every great analogy for a loud noise we've ever made.
And then you let off the gas. The crackle and pop out of the exhaust is worth the price of admission. And by putting the car in Dynamic Mode, it gets louder faster. It's the sound you dream a car can make, but it's here, in the real world. What a noise.


TOYS (6/10)
Sure, it has nav, power windows, power roof, climate control, and parking sensors, but it's missing some new standards. As far as I can tell, XM Radio isn't even an option for the XKR-S, which I find hard to believe. I also found the touch screen a bit tedious, and my iPod connection wouldn't always work properly, as it wouldn't recognize it was connected.
Still, if that's how an electrical glitch manifested itself, that isn't too bad.


VALUE (7/10)
So the XKR-S has similar specs to a Corvette 427 Convertible, but you'll never see it cross shopped with one. People looking at the M6, Maserati GranTurismo Cabriolet, Ferrari California, and similar, are looking at a worthy competitor. At $140,000, the XKR-S is priced below all of them except the M6 and is also more powerful than all… except the M6. But once you add some options to the M6, it'll be just as expensive.
The Jaaaaag is unique. It straddles the true GT and supercar space. It's trying to be both. In the end, it's a GT car with more power and sporting abilities, which isn't a bad thing. For 2012, Jaaaag brought just 25 XKR-S Convertibles to America, so don't expect to be able to find one. For 2013, they're bringing 100. This isn't really a "value" class of car, you either get the Jag or you don't. But if you look at just the numbers, this is one of the classiest ways to get 550 horsepower in your garage today.
72/100
EXTERIOR (7/10)
INTERIOR (8/10)
ACCELERATION (7/10)
BRAKING (7/10)
RIDE (8/10)
HANDLING (6/10)
GEARBOX (7/10)
AUDIO (9/10)
TOYS (6/10)
VALUE (7/10)
Jaguar XKR-S Convertible
2012 Jaguar XK 2dr Cpe Specs
Transmission/Drive
Automatic