I file the Infiniti Q50 under "cars I wasn't blown away with at first but have steadily grown on me over the years." I have a feeling it's about to grow on me even more with two new engines, one of which harks back to Nissan and Infiniti's '90s glory days—at least, in displacement and turbos.
Infiniti announced that for the 2016 model year, the Q50 gets the all-new VR V6 engine, successor to the ubiquitous VQ V6 engine that served the company for many years. The new VR engine is a 3.0-liter twin-turbo unit that comes in two flavors: 300 horsepower and 295 pound-feet of torque, or 400 HP and 350 pound-feet of torque. Spring for the faster one. You'll be glad you did.

It's not that crazy GT-R-engined Eau Rouge Infiniti flirted with a while back, but it's a solid step up in power.
Here's the difference:
While the 300 horsepower version is fitted with a single water pump, the 400 horsepower engine uses two water pumps for more effective management of heat when under operating at higher loads. In addition, for the 400 horsepower variant an optical turbo speed sensor gives a 30 percent power boost to the turbo system by allowing the blades to spin faster.

These outputs have been achieved while ensuring an improvement in fuel efficiency of up to 6.7 percent. This represents a best-in-class power-to-efficiency ratio for the 400 horsepower unit.
G/O Media may get a commission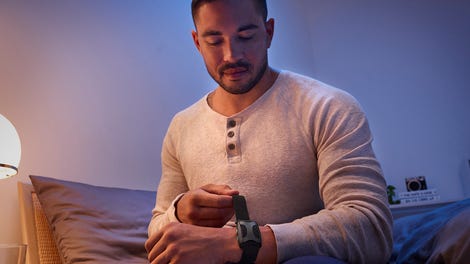 Also new on the Q50 for 2016 is a 2.0-liter turbo four, on loan from their pals at Mercedes, good for 208 HP and 258 pound-feet of torque. The 360 HP 3.5-liter hybrid V6 sticks around as well, which is good because that's a fun engine too. All cars come in rear- or all-wheel drive flavors.
Infiniti also says engineers have upgraded the Q50's drive-by-wire Direct Adaptive Steering system to have more feel and feedback than it did previously.
Sounds like the Q50 is getting some sweet upgrades. We'll have to put one through its paces soon, and see if we find that 3.0-liter TT V6 worthy.
---
Contact the author at patrick@jalopnik.com.