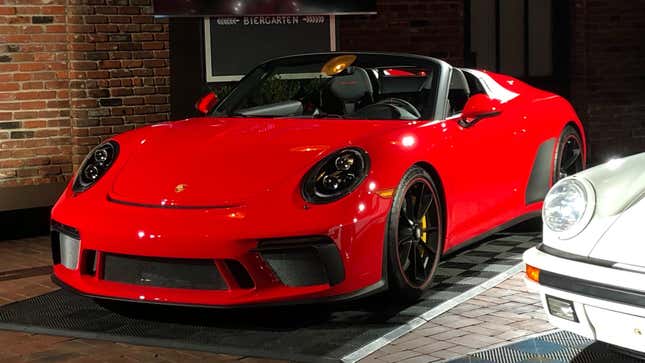 The 2019 Porsche Speedster looks like the rolling embodiment of a thank-you letter to Porsche fans. Clean lines, lean cockpit, naturally-aspirated and a manual transmission–seems pretty much as perfect as a Porsche could get in 2019.

Powered by a naturally-aspirated 4.0-liter flat-six from the 911 GT3 and 911 GT3 RS, the $274,500 Speedster will get individual throttle bodies which is supposed to aggressively sharpen the response of the engine's claimed 502 horsepower and 346 lb-ft of torque.

This car is built around a chassis "derived from the 911 GT3 models with a specifically-calibrated rear axle steering system and dynamic engine mounts to deliver a maximum amount of precision, stability and driving pleasure," per a press release, and Porsche's promising a 192-mph top speed and a stopped-to-60 mph time of 3.8 seconds.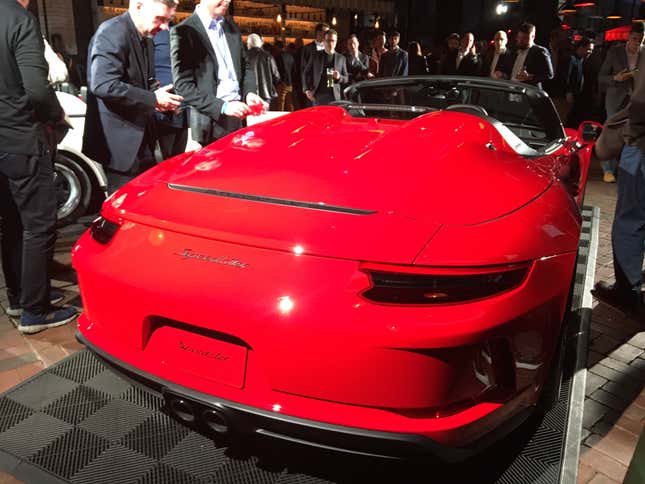 Besides the obvious exterior tweaks setting the Speedster apart from any other 911–those being the squat appearance thanks to its ultra-raked windshield and low rear hatch–this car's been treated to extensive lightweighting.
The frunk, front fenders, and rear deck lid are all "made from carbon fiber composite material" while the front and rear bumpers are polyurethane. The interior door panels are lean, and the car's standard option loadout omits air conditioning, though you can spec it for free if you must.
Speedster owners will also have to slum it with a cloth top that closes manually [gasp] in the name of weight savings.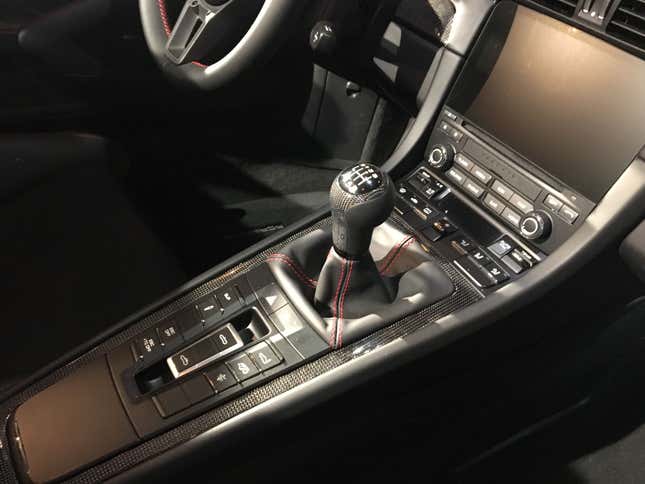 The six-speed manual transmission saves "about nine pounds" over a Porsche seven-speed, and 40 pounds over a PDK automatic, as if you needed another excuse to go with three pedals.
All those tricks are supposed to slim the Speedster's curb weight down to 3,230 pounds.
So, basically, "a GT3 Touring with a roof delete," as Jalopnik contributor Bradley Brownell pointed out. He also speculates the cars will be selling for half a million bucks by next summer. And, yeah, probably.
2019 Speedster owners will also be able to get an "exclusive watch," sorry, timepiece, if they buy the car. It looks like the wheel of the car and the strap is apparently made of the same leather Porsche uses to make its interiors. I have no strong feelings about it one way or another.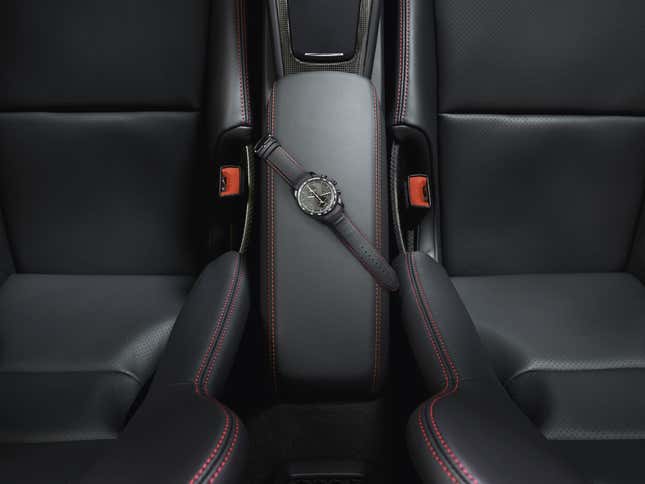 Back in 2018 Porsche teased a new sleek Speedster concept, taking design cues and a lithe aesthetic from the company's first really well-known sports car and applying it to the new 911.

A production version of that car was confirmed at last year's Paris Motor Show, with the caveat that only 1,948 will be built. The significance of that number being that the first Porsche 356 Speedster was built for 1948.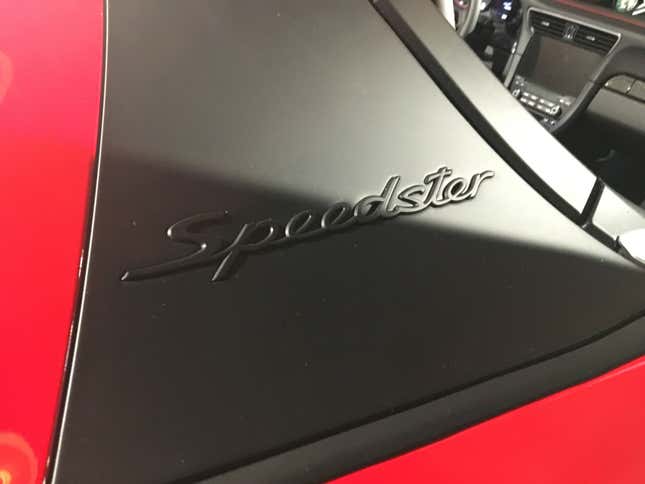 This is not the first Speedster variant of a new 911 and it most likely will not be the last. As most people who were paying attention anticipated, the showroom-ready rendition of the new Speedster is pretty close to the concept car that was trotted out almost a year ago. That's definitely not a bad thing–this car is absolutely gorgeous; quintessential Porsche; fan service on wheels.

I'm not even always all that into 911s, but this thing has me fired up. The world needs more Speedster-style cars. Granted, we're only getting about 2,000 more now, but still.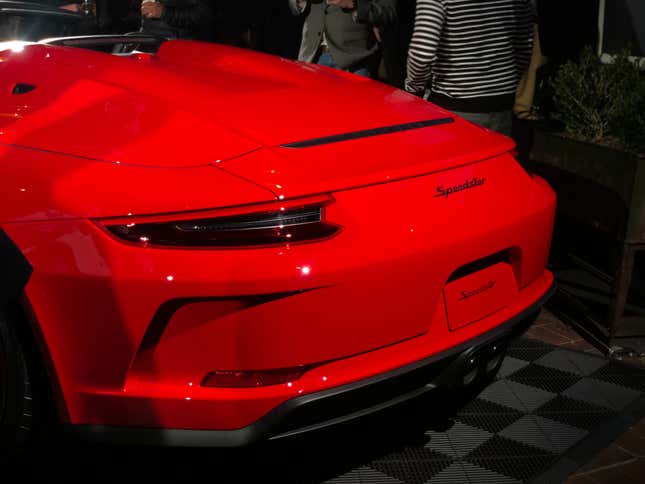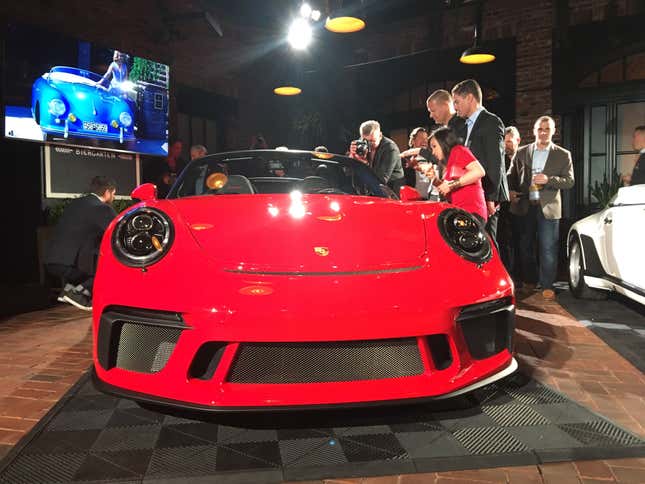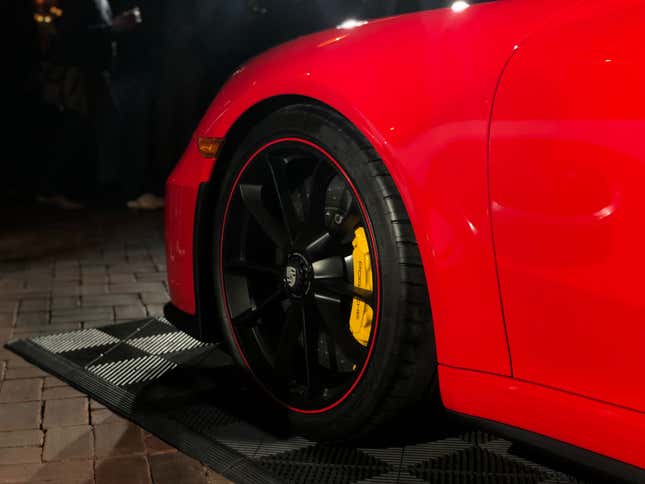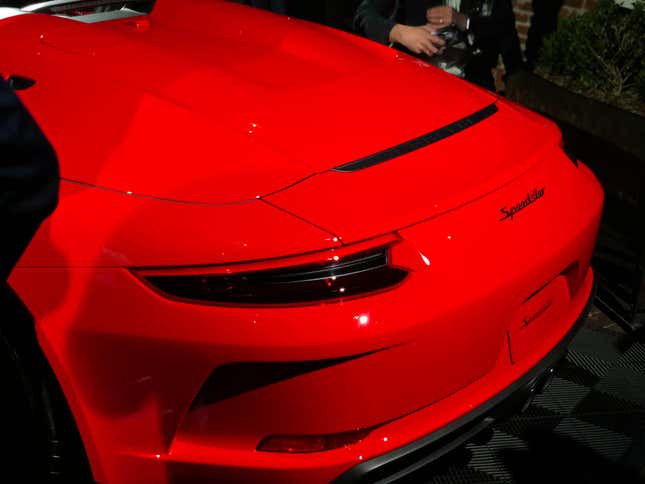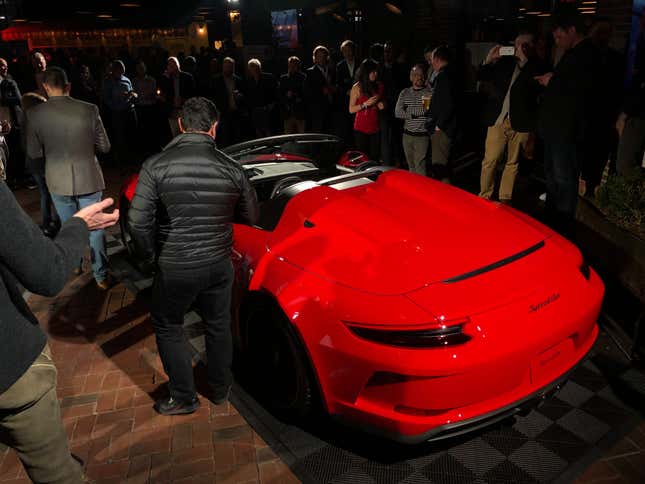 Here's Porsche's professionally shot album, if you still can't get enough: