I was a kid when the world's economy went to hell in the late 2000s, and because parents often try to shield the messy details of that stuff from their kids, I didn't know much about it other than people had less money than they did before. What I do know was that without the recession, I probably wouldn't have the job I do today.

The recession, of all things, was what got me into cars.
Before April of 2009, I couldn't tell you who Dale Earnhardt Sr. was. I thought any kind of motor racing was silly, and, upon seeing the monstrous V8 engines from the now-named Monster Energy NASCAR Cup Series on track, I asked my mom if every car with four cylinders was called a "V4."
Cars, to me, were a way to get from one place to another. They were better if they were clean and comfortable, and the best ones came with built-in DVD players. My mom had this little black Mazda Miata she referred to as her "fun car," and she always hated when my dad described driving it as "switching" gears instead of "shifting" gears. I just nodded and went with it.
I was in middle school at the time, and, once, my best friend told me all about how she wanted to work for CNN when she was an adult. When she asked me what I wanted to do and I said I genuinely didn't know, she was shocked.
G/O Media may get a commission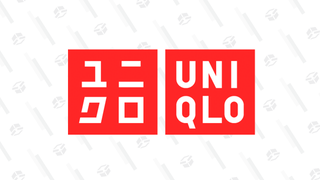 Year-round basics
Uniqlo Summer Sale
"How could you not know what your passion is in life?" she asked. "That's unthinkable to me."
It's funny, looking back at it, since her passions changed dozens of times over the years. But as a kid, that was distressing to hear. At 12 or 13 years old, was I the only person who didn't have their life figured out? Was I behind?
I spent days trying to think of something I could spend my entire life doing—something that interested me as much as being a broadcast journalist interested her. I couldn't. I tried to forget about it all and hope a miracle happened.
Then, the Great Recession of the late 2000s and early 2010s hit. I was a kid in a middle-class family that tried not to share too much about what was going on, so all I knew was that the adults thought things were really bad. Life went on as scheduled—school, sports, SuperTux computer games—for me.
In early 2009, my mom, a marketing associate who sells food to restaurants, went to a work convention and saw some of her male colleagues huddled in a close, secretive-looking group. It looked like they were trying to hide something and there was sometimes free stuff at these conventions, as she always tells it, so she walked on over, nose up and eyes down toward their hands in intrigue, to ask what was so special that they felt the need to hide it.
She found out that they were dividing tickets for the upcoming NASCAR races at Texas Motor Speedway amongst themselves, and they happened to have three extra. She laughed and took them, because they were free.
My mom came home that day, and called my father and I over to sit down. She told us about the conference, and ended the big story build-up with a rather anticlimactic ending: "So, I have some NASCAR tickets for next month."
We laughed. We laughed hard. She basically weaseled her coworkers out of some free tickets to drive to Fort Worth and take a nap in some hard stadium seating, we thought at the time, and she thought she was the winner here.
"NASCAR?" I said. "Where they make left turns all day?"
"As you know, the market isn't great," she told me. I nodded, acting like I, a kid in middle school with no clue about this stuff, understood what "the market" meant. "That means we don't really have the money for a vacation this year, and it's either NASCAR or nothing."
Annual vacations, even smaller ones, were something we did as a family and I was privileged to do as a kid, so I wanted to go somewhere. I just wasn't sure if NASCAR was worth the four-hour drive and my entire weekend, and my mom could always give the tickets away to someone who might actually care about cars, circles and long naps.

But we talked it over and decided to go, since it would be our only chance to travel that year.
I knew nothing about cars or NASCAR going into it, and I didn't put any time into researching the sport because, being the well-rounded young teen I was, I assumed that it wouldn't interest me at all. Then, I actually got there.
The race track was colossal, and I felt like a bug visiting the Roman Colosseum. The whole place reeked of hot tires and race fuel, to the point that it was almost dizzying, and I loved it, for whatever reason. Seeing a mile and a half of asphalt packed into one circle, all right in front of myself and the thousands of others in the stands, amazed me. The people working in the infield were so small from the stands that it almost looked like watching a documentary on worker ants.
But absolutely nothing compared to when the cars came out.
All 40 or so of them rolled out of the pit area for the pace laps before the race, loud but manageable to listen to with naked ears. They made a few laps before the green flag flew, when they came past the grandstands with the most loud, horrendous shriek I'd ever heard. Everything shook. I could feel the sound of the cars hitting like a nasty ocean wave as they went by. It was incredible.
One of my mom's coworkers, a huge NASCAR and Dale Earnhardt Jr. fan, sat next to me for all of the races that weekend. He answered all of the questions I wrote on a piece of paper since it was too loud to talk during the races, and we listened to Earnhardt's radio all weekend. I finally understood why people, including him, enjoyed this stuff.
It was then that I finally understood what my best friend was talking about. I still knew virtually nothing about cars or race cars when I left the track that Sunday, but I did know that no matter what I was going to do in life, it would revolve around that very topic.
I never missed a race on television after that weekend, and my mom's coworker answered all of the NASCAR questions I continued to email him in the months after—always signing off with something about Jr. Nation or the 88 Crew, and never quite forgiving me for not picking Earnhardt as my favorite driver.
My love of NASCAR, which only started because we didn't have the spare cash for a family vacation during the recession a decade ago, grew to a love of cars in general. Then, I wound up here, for all of you to deal with me on a daily basis.
My mom's coworker still messages me on Facebook from time to time.
"Gonna be interesting to see where young Martin lands," he messaged me last time we talked, referring to Martin Truex Jr. needing a new NASCAR ride with his championship team shutting down. We talked about him, Kurt Busch being all but out at Stewart-Haas Racing, JR Motorsports and local dirt tracks. He's always been amazed that the middle-school kid he sat next to at a NASCAR race one time went on to try to make a career out of this stuff.
"Tell your Mom hello for me," he ended the conversation with. "You keep up the good work and I'll be in touch soon."

And that, I always look forward to.